Today, Microsoft signed off on Windows 8 by making the RTM (release to manufacturing) version available to hardware partners to put final code on their machines.
Starting on Friday, October 26, 2012 Windows 8 will be generally available.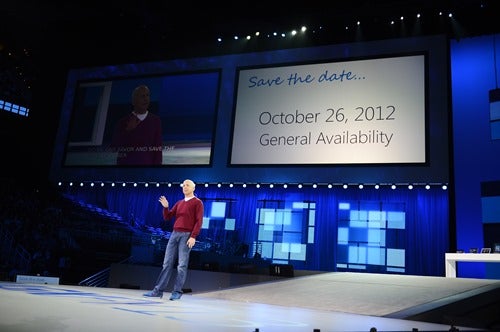 The Windows 8 consumer and release preview versions, released earlier this year, delivered new and enhanced features such as Windows To Go for mobility and Trusted Boot for security. The RTM version did usher in a note-worthy new feature for developers: the launch of Windows Store commerce platform. Companies can now register with the Windows Store and submit Metro style apps. Also, the Windows Store is now accepting paid apps.
Between now and the Oct. 26 Windows 8 release, there are a handful of dates that developers and IT pros should keep an eye on. Here's a rundown.
August 15:
Developers will be able to download the final version of Windows 8 via MSDN subscriptions.
IT pros testing Windows 8 in organizations will be able to access the final version of Windows 8 through TechNet subscriptions.
August 16:
Customers with existing Microsoft Software Assurance for Windows will be able to download Windows 8 Enterprise edition through the Volume License Service Center (VLSC), where they can test, pilot and begin adopting Windows 8 Enterprise within their organizations.
Microsoft Partner Network members will have access to Windows 8.
August 20:
Microsoft Action Pack Providers (MAPS) will receive access to Windows 8.
September 1:
October 26:
Windows 8 will be available to consumers either by upgrading or buying a new PC. Eligible Windows 7 PCs purchased now are good for an upgrade to Windows 8 Pro for $14.99 (U.S.) through the Windows Upgrade Offer.
The Windows 8 Release Preview is still available for download.