BlackBerry-maker Research In Motion (RIM) this morning posted a conversation, in Q&A format, between the company's CIO Robin Bienfait and its Business Social Media Manager, Luke Reimer.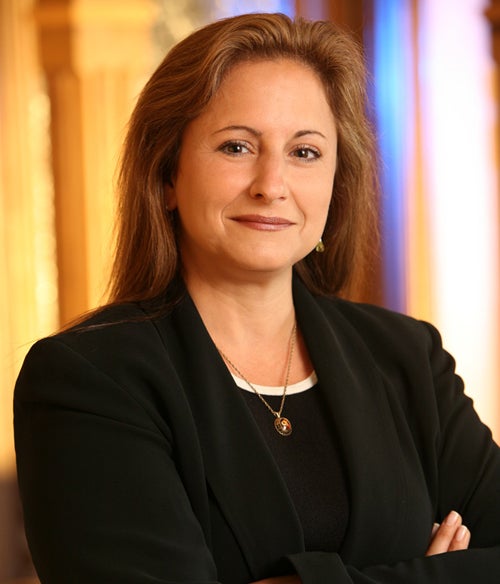 Somewhat surprisingly, Mr. Reimer actually asked some tough questions that he collected from a number of RIM's enterprise customers. Unfortunately, Ms. Bienfait danced around most of the difficult ones, but the Q&A is still worth a read. Ms. Bienfait doesn't speak to the press very often, so I'm always interested in what she has to say—even if she's only talking to another RIM employee.
Earlier this month, I posted my own Q&A with RIM's CEO Thorsten Heins. In 2008, I interviewed RIM's former co-CEO Mike Lazaridis. But RIM has never made Ms. Bienfait available to me. And I've asked multiple times.
Anyway, here's a quick list of points that caught my eye in the Q&A.
Ms. Bienfait spent 22 years at AT&T in engineering and operations roles before coming to RIM five years ago.
The CIO raised the point that though RIM is facing challenges right now, the company still has $2.2 billion in cash in the bank and zero debt. RIM CEO Thorsten Heins often brings up these numbers when asked why RIM customers should be confident in RIM. Those are impressive numbers, but I can't help but wonder what they really mean if RIM can't deliver BlackBerry 10 on time or it isn't well received in the market.
Ms. Bienfait completely dodged Mr. Reimer's question about the possibility of a RIM buyout, saying only that "strategic partnerships have always been a part of RIM's business model." Maybe it's just me but a RIM acquisition seems just a little bit different than a buyout. The CIO also pretty much ignored a question about RIM's ongoing product delay issues.
When asked about the effects RIM's planned layoff of 5,000 employees in the coming year will have on its enterprise customer service, Bienfait responded: "We do not expect any effect on customer service." Unless nobody in the RIM's enterprise customer service department is affected by these layoffs, I'm just not sure how that could be true.
Finally, Ms. Bienfait mentioned that some of RIM's existing enterprise customers will get an advanced look at BlackBerry 10 before its official launch, which is expected in early 2013. This isn't uncommon, and I'm fairly sure RIM's largest enterprise customers have already seen a few sneak previews. But it's a nice gesture nonetheless.
Read the rest of the Q&A on RIM's Inside BlackBerry for business blog.
AS