How annoying is this? You buy an expensive new smartphone and you find that the battery has the half life of a firefly, or the screen is weird, or the microphone doesn't work and no one can you hear you. If you've had one of those problems with an iPhone, Galaxy or Lumia you're not alone.
A Q&A service called FixYa scooped up data from more than 15 million reports filed by its users to compile a list of the most common problems encountered by owners of popular smartphones, including the iPhone 4S, Galaxy S III, Nokia Lumia 900, and a few others.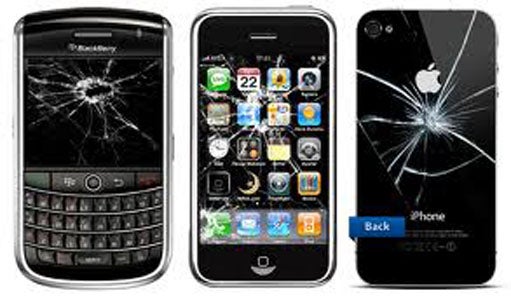 FixYa's report is about 11 pages and includes suggested fixes for many of the common problems, so it's worth checking out. Meanwhile, I'll give you some of the highlights — lowlights, actually — for the most popular phones on the list. Remember, once you buy a phone it can be difficult, if not impossible, to get your money back if you're not happy with it. Since you're going to be spending $200 or more, it's worth the trouble to read up on the smartphone you plan on buying.
Samsung's Galaxy S III has a lot to recommend it and may well be the best Android phone on the market. However, according to the survey, it has a problem that affects its core function as, you know, a phone, a device you use to call people and actually talk to them.
[CIO.com's Al Sacco took a long look at the Galaxy when it debuted last month.]
FixYa described the problem, which was noted in 50 percent of the trouble reports filed on the phone, this way: "A microphone malfunction which causes users to be unable to hear the person on the other end of the line. Following hanging up the phone, signal strength will deteriorate (and oftentimes disappear) for minutes at a time." Battery life and overheating issues were both mentioned in 15 percent of the reports.
Not surprisingly, owners of the iPhone 4S complained about poor battery life, a much-discussed and somewhat controversial issue and that was mentioned in 45 percent of the complaints about Apple's newest smartphone. Other problems included complaints about Wi-Fi connectivity (20 percent) and troubles using Siri (10 percent).
Commented FixYa: "At its core, the iPhone 4s is a power hungry device that comes with a host of features, which suck up battery life. Even with Apple's update to the iOS, users continue to find issues with the battery when they aren't huddled around electrical outlets. Compound that with the non-removable battery and you have yourself a problem."
The Nokia Lumia 900 launched in April to generally good reviews, but FixYa's users had a number of serious complaints. "The first is the screen, which for some users (25 percent complained) has an awkward purple tint to it that is extremely distracting. The second (noted by 20 percent) is the camera button not "waking" up the phone when you launch the camera application from standby mode. The third (mentioned by 20 percent) is the inability of users to find applications that can be found on other phones."
Other devices covered in FixYa's study include the Samsung Galaxy Nexus, RIM's BlackBerry Curve line and the HTC Titan II.