The team behind the upcoming Ouya (Pronounced "OOO-yah") gaming console is disappointed with the current state of the video-game market, so it built a unique, $99 low-cost console to offer a world-class gaming experience on an open platform. The Ouya gaming platform is built on the Android platform, so it can tap into the immense resources that are already being poured into the Linux-based Android operating system.
The Ouya Video Game Console achieved its funding target of $950,000 on Kickstarter in just 24 hours, and it is closing in on $2 million with another 29 days left until the funding period ends on August 9.
Any developer can get started creating video games on the Ouya without having to pay an exorbitant licensing fee. The only real prerequisite is ownership of an Ouya console, which serves as a development unit.
The one condition stipulated by Ouya is that some aspect of gameplay has to be free. "Developers can offer a free demo with a full-game upgrade, in-game items or powers, or ask you to subscribe," according to Ouya.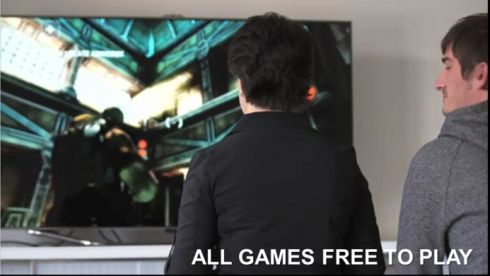 The Ouya video game console can pump out 1080p HD video using a HDMI output.
A screenshot of the Ouya community store.
The Ouya's hardware specifications:
Tegra 3 quad-core processor
1GB RAM
8GB of internal flash storage
HDMI output with 1080p HD
Wi-Fi 802.11 b/g/n
One USB 2.0 port
Wireless controller with standard controls (Two analog sticks, d-pad, eight action buttons, a system button) and a touchpad
The number of people who signed up to own an Ouya so far pales in comparison to shipments of today's most popular game console. Microsoft ships at least 5,000 ageing Xbox 360s per day in the United States, according to Ars Technica. And that's on top of the tens of millions of Xbox 360s already out there.
Still, the Ouya team could start a revolution if it can attract a critical mass of developers, and come up with some seamless way of purchasing and installing new games. The production version of Ouya is scheduled to be launched in March 2013, and it should still cost $99 or less.