Taiwanese company Aiptek recently launched its MobileCinema i50S, a portable DLP pico projector that's specially designed for use with the iPhone 4 and iPhone 4S. The projector fits your iPhone like a sleeve, and it connects via the Apple dock. The projector has an internal rechargeable battery that should provide roughly two hours of life.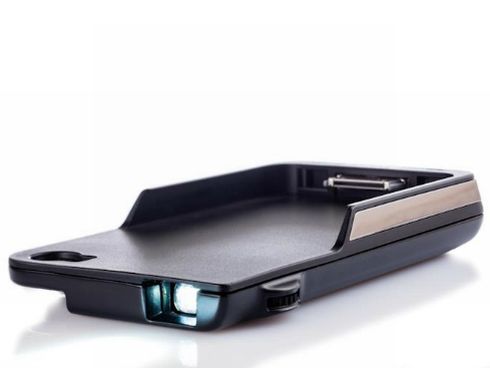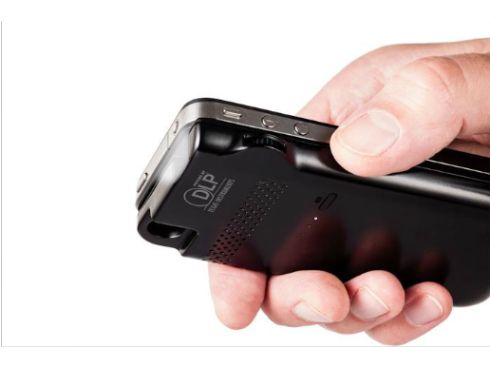 A DLP chip provides rich colors and high contrast images, according to the manufacturer, and it should offer twice the brightness of similar products in the market. The MobileCinema i50S can project images of up to 60 inches, measured diagonally, at a VGA resolution of 640 x 480.
Only apps that support TV-out functionality can be played on the i50S, but the gadget's maker created a free app called Aiptek Viewer that lets you project webpages from Safari. (Safari does not support TV out.) And a cool feature called "live" projection lets you project images captured with your iPhone camera.
Energy-saving LEDs allow the projector to operate for two hours on a single charge. The LEDs should last up to 20,000 hours, or more than two years. The MobileCinema i50S can also be used as an external battery to recharge an iPhone, and the fullly powered projector will juice a dead iPhone up to 80 percent.
The MobileCinema i50S has a MSRP of €249, or roughly $305, and will be available in the United Kingdom and Germany starting in July. I reached out to Aiptek to check on its availability and price in the United States–and, of course, see if I can get one to review.
For now, you can check out the press release here (pdf) for more information.