I was having lunch with a friend the other day and the subject of customer service came up: "Why," she wondered, "are we surprised when we get good service, instead of bad?" What a great question. Bad service in the consumer electronics industry – and by that I mean everything from computers, to smartphones, and HD TVs – seems to be a given. Why do we put up with this?
Maybe my karma was bad this week, because right after I had that conversation, I quickly fell into consumer hell myself as several of my digital devices had heartburn at the same time. Here's what I learned:
Hello AT&T, is anybody home? A couple of years ago I wrote about a hellish experience with a device called MicroCell, sold by AT&T. In essence, the MicroCell uses my home Wi-Fi network to boost the cellular signal from AT&T's nearest tower. I needed to buy one – at the time it cost about $150 – because when I moved to a new flat in San Francisco, I discovered that my iPhone barely had one or two bars and was frequently dropping calls.
This weekend, the tower simply refused to work, which meant I could barely use my iPhone for voice. After trying a number of fixes, I called AT&T Wireless and was stunned to learn that the company has no technical support available on the weekend. Really? Does ATA&T think that it doesn't matter to a customer if the product isn't working all weekend? After quite a bit of experimenting, I was able to reset the MicroCell and it seems to be working, no thanks to Ma Bell. (Now that other companies offer the iPhone, I'll be saying goodbye to AT&T very soon.)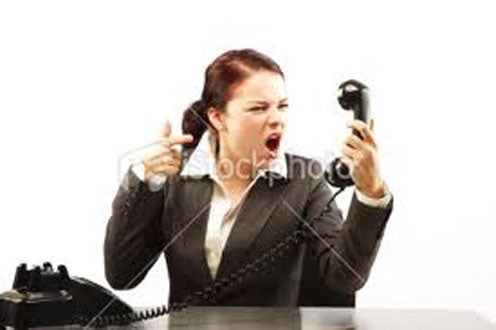 Where are you iYogi? Just as I was getting over my cell phone issue, my Windows 7 PC started doing odd things. I surmised that at least part of Windows, probably my user profile, was corrupt. I'm fairly technical and don't mind diving into the OS, but I simply couldn't get the new profile to work correctly. And because it was my work PC it was a rather pressing issue, and I really didn't want to do a full Windows reinstall. Rather than bother some of my friends, I bit the bullet and called a paid support outfit called iYogi. I've heard mixed things about the company, but I was willing to give a shot. After 30 minutes or so on the phone, the tech said I could either wait another hour or so for him to fix it remotely or they would send a tech to my home the next day – for $139. I had theater tickets and had to leave, so I agreed to the next-day, on-site service call.
Long story, short version: Thirty minutes after the time of the appointment, still no tech. I called him and he gave me some story about driving instead of taking the train. "OK, when will you be here?" Couple of minutes, he said. Twenty minutes later: still no tech. Annoyed I called him again, and he told me that he had gotten four calls and would be here "soon." Really? At that point I told him that since he couldn't be bothered to keep our appointment or call to tell me he was delayed, I didn't trust him to work on my system. Despite some argument, the people at iYogi did apologize and refunded my $139.
Doing it right. I recently wrote about my switch to Sonic.net, a small ISP in Northern California. The company had an outage the other day that affected my landline and my broadband access. When I called Sonic's tech support, I reached someone pretty easily who explained the problem, but didn't know how long it would take to fix. I declined his offer to call me back with an ETA for the solution. Twenty minutes later my phone rang. It was Sonic telling me the problem was solved and apologizing for any inconvenience. Surprise! I was treated like a valued customer.
What's really going on in the world of consumer electronics is economics. More and more of us make our buying decisions on price, which means vendor margins are getting thinner and thinner. Every call to tech support reduces those margins even further. As a result, tech support workers don't get paid enough and are overworked, so often the best people aren't interested in those jobs. I probably caused trouble for the iYogi guy, something I don't like to do. But consumers need to stand up for themselves and demand that vendors and service providers deliver the value they promise. But as Sonic.net showed me, companies can do it right — if they're motivated. Shop accordingly.
(Image courtesy of istockphoto.com)