Well, that's got to hurt. Nasdaq OMX CEO Robert Greifeld says inadequate "business judgment" about the strength of IT at the stock exchange contributed to the problems with Facebook's IPO in May. Among other issues, trading was delayed about half an hour when Nasdaq OMX couldn't properly process order cancelations and some traders couldn't see their activity for up to two hours.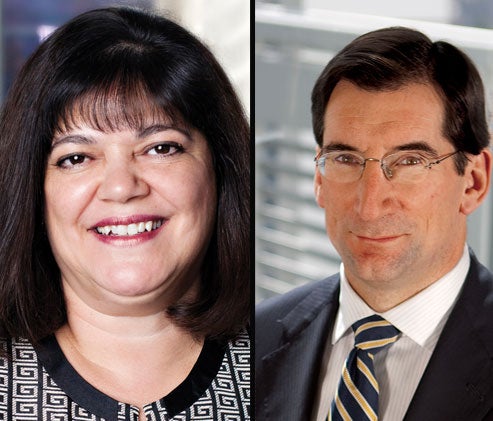 Speaking at a conference in California on Sunday, Greifeld didn't duck the very high-profile Facebook problem. According to the Wall Street Journal, "Greifeld said Nasdaq executives relied too heavily on assurances from the exchange's technology group. 'There was not enough of a check and balance,' he said. 'We did not have enough business judgment in the process.'"
Anna Ewing, longtime CIO at Nasdaq OMX, hasn't spoken publicly about the Facebook IPO problems and neither she nor a spokeswoman responded to my interview requests. The business of any financial services company, of course, is inextricable from its technology. But Nasdaq OMX, in particular, has been a laboratory for testing new ideas about what a CIO can be, especially in the area of generating revenue from IT. We profiled Ewing and her IT group in 2010 for its progressive outlook about the role of CIO.
Along with serving as CIO, Ewing leads global technology as well as the money-making group that sells Nasdaq OMX technology to other financial exchanges. She is one of the highest paid IT leaders at a public company, earning $3.2 million last year. Of that nice sum, she got $1.2 million in part for achieving IT-specific goals such as systems reliability thresholds, information security compliance and revenue and profit targets for selling technology externally. This is not amateur hour.
But when a CEO so baldly criticizes his own IT group in public, as Greifeld did, you have to guess that things are pretty tense behind closed doors. It's painful to experience a very public screw-up – which Nasdaq OMX's handling of the Facebook IPO certainly was. And the best CIOs say they learn from failure.
Yet Greifeld's remarks are especially cutting because they rip into the core of what IT is expected to be today: every bit a strategic business partner. His comments also imply that trust is now diminished. How does a CIO come back from that?