UPDATE: These Android smartphones and tablets are apparently made by a watch-designer called Tonino Lamborghini and not the automobile maker. My mistake. But they're still ugly as sin.
Italian watch-designer Italian-sports-car manufacturer Lamborghini is to Android smartphones and tablets as German-luxury-auto maker Porsche is to BlackBerrys. Sort of.
Earlier this year, BlackBerry-maker Research In Motion (RIM) introduced a special-edition, $2000 BlackBerry designed by Porsche. And this week, Lamborghini followed suit and announced both a special edition Android smartphone, the TL700, and Android tablet, model L2800.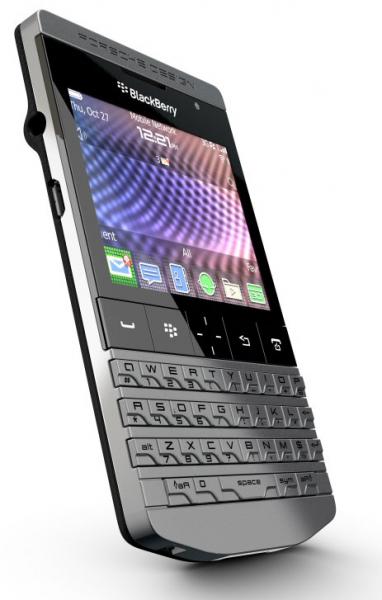 The TL700 Android handheld runs Android OS v2.3 (Gingerbread) and not the latest software release, Android 4.0 Ice Cream Sandwich. (I'm sure you could get Android 4.0 ICS on the device using my special method, though.) The Lamborghini smartphone also has a Qualcomm processor; 3.7-inch, 800×400 display; rear- and front-facing cameras; 4GB of built-in memory; and a 1400mAh battery. It is gold plated with crocodile-skin trim—classy. And it'll run you roughly $2,725 or 90,000 rubles.
The Lamborghini tablet also packs a Qualcomm processor that runs at 1.2GHz, along with a 9.7-inch, 1024×768 LED-backlit display; 512MB RAM; 4GB of built-in storage that's expandable via memory card; and front- and rear-facing cameras. The $2,280 (70,000 rubles) tablet runs an outdated version of Android, however in v2.3 and not v3.0 (Honeycomb) or v4.0 ICS. Lame.
The bizarre Lamborghini Android smartphone and tablet are expected to become available in August in Russia, along with two Lamborghini feature phones for wealthy folks who for some reason seek over-priced and even more outdated mobile technology.
I blasted the fugly Porsche BlackBerry when I first saw it, but I honestly think it's better looking than either of these Lamborghini Android devices. These auto manufacturers really ought to stick to designing cars.
AS
Via Mail.ru