With Father's Day around the corner, I decided to assemble a guide to the coolest new tech gadgets I recently reviewed in this blog, in hopes that it will help you find a fitting gift for the dad or dads in your life. My recommendations are meant to be both fun and practical, and they're not only my personal favorites but also the most popular Gadget Navigator posts based on Tweets and Facebook shares. Check out the list below, and let me know what you think.
For the Fun-Loving Dad
Perhaps your dad bought home a couple of remote-controlled cars in the past, and you raced them around the front yard–much to the chagrin of mom. Fast forward 20 or 30 years, and you find yourself with the HELO TC Assault remote-controlled helicopter by Griffin Technology. Controlled by your favorite Android or iOS device, the HELO TC Assault comes with a couple of spring-loaded missiles to up the fun factor. Get locked and loaded and relieve the good ol' days with dad.
Price: $59.99
For the Dad Who Wants to Keep an Eye on Things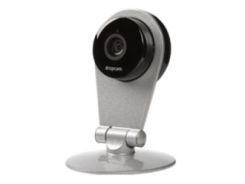 The Dropcam HD is a Wi-Fi-connected webcam that offers surprisingly clear 720p high-definition video. Its miniature chassis packs a microphone, speaker and night-vision capabilities that can be set to turn on or off automatically. Video is streamed over wireless networks to a preconfigured accounts on dropcam.com, where it can be viewed in real time for free or archived for a week or a month depending subscription plans. Dropcam HD is perfect for the dad who wants to keep an eye on the house while he's away.
Price: $149
For the Tablet-Loving Dad
Your dad's favorite gadget is a tablet. Instead of getting him another expensive iPad case that'll wear out in a few months, why not consider Ergotron's Neo-Flex Desk Mount Tablet Arm? The tablet arm attaches to a desk or the edge of a flat surface, and it can be adjusted to hold iPads and most Android tablets. The arm lets you rotate your tablet in landscape or portrait orientations, and it twists to the perfect eye-level or placement.
Price: $119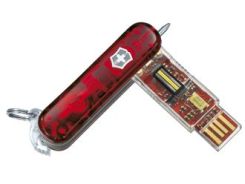 For the Practical Dad Who Loves Tools
A Swiss Army Knife for the digital age, the Victorinox Presentation Master is a multifunctional tool that includes a USB flash drive, biometric fingerprint sensor, laser pointer and a Bluetooth presenter. The gadget also has basic Swiss Army Knife tools, including a small blade, nail file, screwdriver, scissors and a key ring. For the dad who loves practical tools, this classic gadget will make a great keychain companion.
Price: (8GB/16GB/32GB) $148.95/$192.95/$274.95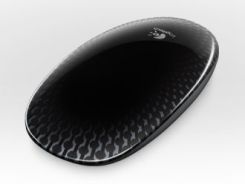 For the Laptop-Toting Dad
The Logitech Touch Mouse M600 is a slim, wireless mouse from Logitech that tastefully blends functionality and style. A perfect companion for a laptop-toting dad, its relatively flat form factor lets it slip unobtrusively into a laptop bag. And it can be powered by a single AA battery when in a pinch. The upper surface on the Touch Mouse M600 acts as a traditional scroll wheel but it doesn't collect oil and grime like physical wheels.
Price: $69.99
For the Fitness-Conscious Dad
The Jabra Sports Bluetooth stereo headset is both rugged and sweat resistant, which makes it a perfect option for dads who exercise regularly or have active lifestyles. The headset comes with a tangle-free cord that connects the two earpieces, and it communicates wirelessly with your MP3 player or smartphone via Bluetooth. Its built-in battery provides up to three hours of listening time, and it is recharged via USB. The headset also has a built-in FM radio.
Price: $99.99
For the Tech-Savvy Dad
The Targus USB 3.0 SuperSpeed Dual Video Docking Station connects to laptops via a USB 3.0 connection to greatly expand connectivity options. It offers an impressive array of ports, including two USB 3.0 ports, four USB 2.0 ports, a Gigabit Ethernet port and audio in/out ports. Powered by one of the latest processor from DisplayLink, the Targus docking station can simultaneously drive two external displays at full-HD resolutions. The tech-savvy Dad will swoon over the multitude of expansion capabilities.
Price: $199.99
For the Dad Who Works on the Go
The Logitech Ultrathin Keyboard Cover is great for iPad-toting dads who needs to perform heavy data input on the go. The all-in-one Bluetooth keyboard, stand and cover works with both the Apple iPad 2 and the new iPad, and it attaches magnetically to your tablet to protect its screen. When used on a flat surface, the keyboard holds the iPad up at an ideal angle for typing on its comfortable chiclet-style keys.
Price: $99.99