Research In Motion's (RIM) BlackBerry 10 Dev Alpha device is probably a good indicator of what RIM's first BlackBerry 10 device will look like, though the company vehemently stated that handheld is not the final hardware that will ship "later this year." (Check out my slideshow and tech specs if you haven't seen the Dev Alpha device up close.)
One thing is for sure: RIM absolutely must wow mobile users with BlackBerry 10 and the associated hardware if it hopes to regain some of the U.S. market share it lost to Google and Apple in recent days. I'll be the first to admit, looks aren't everything when it comes to mobile devices. But let's face it, many smartphone users, especially those who aren't particularly tech savvy, largely base their handheld purchasing decisions on looks.
That said, I decided to comb the Web for the best BlackBerry concept images I could find. The following four renderings were all created during the past couple of years, and they're all quite stunning, in my opinion. If RIM's first BlackBerry 10 devices, or any future BlackBerrys, look like these, the company could be well on its way to comeback.
My favorite BlackBerry concept image is the BlackBerry TK Victory from DigitalHomeboy.ca.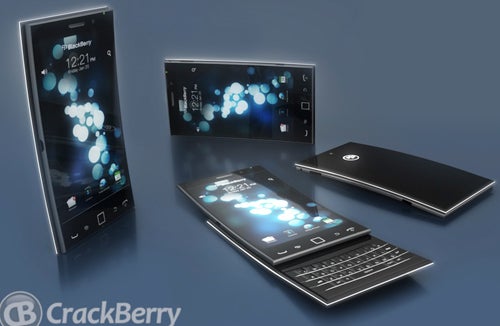 The BlackBerry Blade, from Toronto-based design firm Pixelcarve, is also quite sharp.
Industrial designer and BlackBerry enthusiast John Anastasiadis submitted the above rendering to CrackBerry.com as part of its ongoing DreamBerry project.
Kiki Tang and Daniel Yoon from Art Center College of Design in Pasadena, Calif., came up with the BlackBerry Empathy concept.
AS