Windows 8, Windows RT on tablets, Office 15, Windows Phone 8, Internet Explorer 10, Skype integration. Microsoft has a lot coming at you this year and is starting to turn up the marketing volume.
Next up: the Windows 8 Release Preview version available sometime in the next couple weeks. (Update: It turns out the Windows 8 Release Preview was made available earlier than expected on May 31).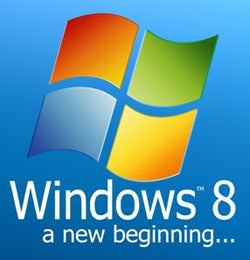 Windows 8 leads the pack of 2012 launches, as it is a bold — if risky — overhaul of the traditional Windows desktop experience. Per usual, all other Microsoft wares orbit around Windows. Office 15, Internet Explorer 10, and the Windows Phone upgrade are all being developed to work with the centerpiece of Windows 8: the Metro user interface.
In addition, Microsoft enterprise apps and server and tools products are also getting renovated. These include SQL Server 2012; IT management tool System Center 2012; Visual Studio for application development, and Dynamics CRM.
Microsoft has been pushing these products since the beginning of the year, through keynotes at conferences, elaborate company blog posts and, in the case of the beleaguered Windows Phone, through TV commercials.
Is it overkill? No not really. Microsoft is just aggressively trying to move the needle forward in changing times. But for a CIO trying to plan a corporate IT roadmap, Microsoft's onslaught of product releases this year may be overwhelming.
The key is to fall somewhere between ignoring it and fixating on it.
A sweeping IDG News Service story by Juan Carlos Perez provides details on the numerous Microsoft upgrades this year (i.e. the "upgrade avalanche"), and the consensus from analysts is that Windows 7 and Office 2010 are the priorities for the enterprise right now — something Microsoft is also pushing for even as it promotes Windows 8. Windows 7, just under three years old, has been fully implemented in about 10 percent of enterprises, while 55 percent are in the process of deploying it and 25 percent are just starting, according to research from Gartner.
Windows 8 and the new wave can certainly wait, but analysts quoted in the IDGNS story say that CIOs should at least start thinking about how Windows 8 and tablets would fit into their organization. By doing so they will be able to see the current gaps that may exist, says IDC analyst Al Gillen.
Before jumping into the next wave of Microsoft products, CIOs need to plan strategies for transition technologies such as virtualization, cloud, mobile and BYOD (bring your own device). Figuring out where you stand with these new movements will "generate questions and help you figure out what technologies you need to focus on," said Gillen.
So IT pros: Does the Microsoft upgrade avalanche concern you or are you happy to focus on Windows 7 and Office 2010 deployments?