The hype and anticipation wore off quickly after Facebook's stock took a hit opening day on the Nasdaq. Since then, the news has not been good: Yesterday, Facebook's stock closed at $28.84, falling 24 percent since its debut.
While those numbers are unfavorable for Facebook and investors alike, cartoonists are cleaning up, satirizing everything from Zuckerberg's fortune to the fate of Facebook.
Here's a look at a handful of cartoons from around the Web.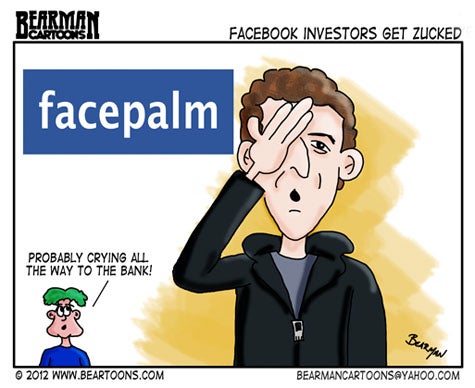 (Photo Credit: About.com)
(Photo Credit: The Cagle Post)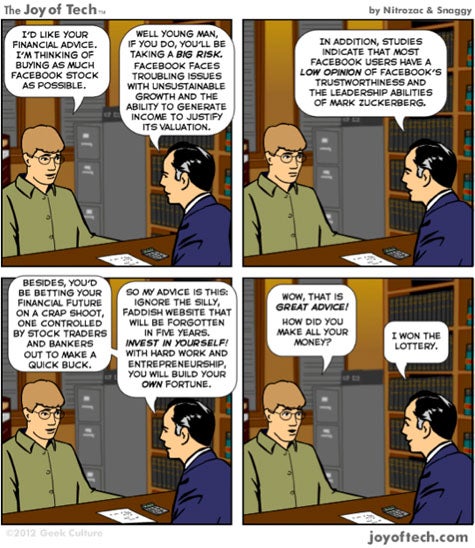 (Photo Credit: The Cagle Post)