Of all the "faux-pas" of the workplace, playing games instead of working ranks pretty near the top. The image of employees rapidly switching tabs from their Zynga account to a spreadsheet as the boss approaches is incredibly common and, according to some, can represent a significant amount of lost money. Consider this figure from Detroit Business Law:
"An employee who robs you of 5 minutes per day 5 days per week is stealing the equivalent of approximately 2.8 days per year assuming an 8 hour work day. If you pay an employee $15 an hour and that employee is stealing 2.8 days per year, it's costing you $396 per year considering a factor for payroll taxes and employee fringe benefits."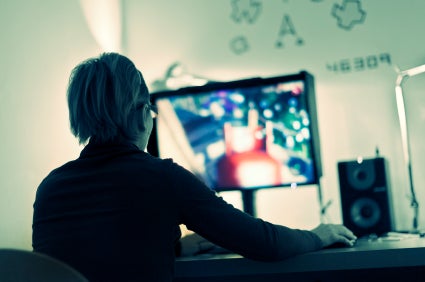 Yet, despite corporate policies detailing penalties for goofing off at work, it still happens. Be honest, who doesn't equate solitaire with the 9-5 grind? Some innovative businesses recognize this fact, and have gone so far as to embrace employee tendencies to play games, leveraging it for business benefits. Following are some creative ways that any business can turn the propensity to waste time on games into a productivity strategy.
"Gamestorming"
Recently I spoke with Sunni Brown, M.P.A. and author of "Gamestorming: A Playbook for Rulebreakers, Innovators and Changemakers." She explains that games can open up new venues of creativity by combining game mechanics with a visual experience. By turning a strategy meeting into a "game", it is possible to tap a different type of creativity. According to Brown, "Most of the time when you're tackling a problem, you get the same people who end up with the same ideas or get caught up in the politics of the meeting. Essentially, your team isn't brainstorming as effectively as they could be."
Brown's technique is called Gamestorming and is a mashup of game principles, game mechanics and work. Brown explains Gamestorming like this: "Let's say one of your goals is to figure out where your company is most profitable so you can prioritize initiatives for the next five years. You can use the technique to design a series of games to conduct with your team. These games are participant-oriented and very engaging – not like a traditional meeting. The gaming session can last from two hours to two days, taking attendees through a series of visual thinking games that will get your team to the outcome you're seeking."
I have personally used some of the strategies presented in her book to great effect in my business, and it has upturned some ideas that we wouldn't have found without the exercise. It encouraged collaboration by putting upper management and standard employees on equal footing for the duration of the game.
The Game as a Training Tool
Modern games are known for being addictive and all encompassing. Sun Microsystems used this to their advantage by developing a series of training tools in the guise of two computer games, Rise of the Shadow Specters and Dawn of the Shadow Specters. These games do not skimp on design and are set in a fantasy universe called "Solaris." This fictional universe is further divided into five worlds, each representing a different business unit of the actual Sun Microsystems company. New hires are encouraged to use different company philosophies or products to defeat the shadow specters and save each world. The premise is fascinating, particularly because the company recognizes the need to develop a believable universe. While this idea could become cheesy, the in-depth interaction encourages employee knowledge and interaction.
Game Therapy
Okay, it might not count as therapy, but playing video games has been shown to reduce stress, even if the person playing them doesn't normally play video games. To increase the quality of break time and relieve stress and work-pressures, some offices have added actual arcade or console games in employee break rooms. These have been shown to boost morale and remind employees that work can indeed be fun. The inclusion of video games in the workplace has an added advantage, as well. At Popcap Games, potential hires are given a tour that includes the game room to give them a sense of company culture and entice them to join their team. Given the popularity of video games, I imagine that strategy is pretty effective.
It is hard to condone wasting time at work, but keep in mind that fighting against the tide is often a losing strategy in the end. By embracing game play in the workplace instead of discouraging it, it is possible to turn that wasted time into creative potential. At the very least, offering time for and access to fun games at work will increase employee satisfaction. Given the incredible benefits of being considered a "fun place to work," this might not be such a minor consideration at all.