With tablets eating away at the market for traditional laptops, the Windows-based component and notebook makers are getting mighty worried. That's why Intel dreamed up the Ultrabook, a Mac Air wannabe that has failed to gain much popularity.
One reason: they tend to quite pricey. On the other hand, Ultrabooks are slim and light and boast excellent battery life.
Ultrabooks in Pictures: The Newest, Thinnest, Lightest Laptops
So you'd think that PC makers would get the message and make them more affordable. Actually, some have been listening, but because Intel owns the rights to the name "Ultrabook," companies like Hewlett-Packard have to bend themselves into pretzels to avoid a nasty fight with the world's largest chipmaker.
That's the real reason HP this week launched a new category of thin and light laptops known as the Sleekbook. In essence, the Sleekbook is a slightly heavier version of the Ultrabook, with a conventional hard drive instead of a solid state drive, a body that may not be quite as slick, and fewer bells and whistles like rapid resume from standby and some anti-theft features.
I haven't seen or tested one and don't know anyone who has, but judging by the specs they may be worth considering and are certainly cheaper than the Ultrabooks.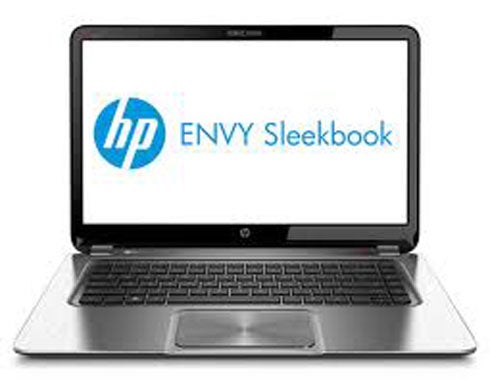 I think it would be much simpler for everybody if HP and its competitors could stop worrying so much about marketing categories and make it easier for consumers to know exactly what's inside their machines. But there's another secret as well: Intel gives PC makers a good deal of marketing support (as in money) and no sane PC executive will eschew it. They simply can't afford not to use the "Ultrabook" moniker.
HP did make one radical departure from the Intel fold: Some of the new Sleekbooks will offer processors made by Intel's smaller rival, Advanced Micro Devices, or AMD. I always argue that choice and competition are ultimately a benefit to the consumer. That's true in this case as well, but there's a real confusion factor here.
Some Sleekbooks will offer an AMD processor; some will offer second-generation Intel Core processors known as "Sandy Bridge", and still others will offer third-generation Core processors called "Ivy Bridge." What's more, some configurations are available right now; others won't be available until June. Yikes! I get paid to keep this kind of stuff straight in my head, but even well-informed consumers will find it confusing.
I'm not necessarily a fan of Best Buy and OfficeMax, but those stores often have a decent selection of laptops. Before you buy online, pay a visit to a retail store and take a good look at what these machines have to offer. Since weight is a very big selling point, pick them up. Some Sleekbooks weigh about a pound more than Ultrabooks. Maybe that makes no difference to you. But you won't know until you actually heft one and see what it feels like.
If you've done some homework before you visit the retailers, you'll have a good idea of how their pricing compares to online prices and purchase accordingly.