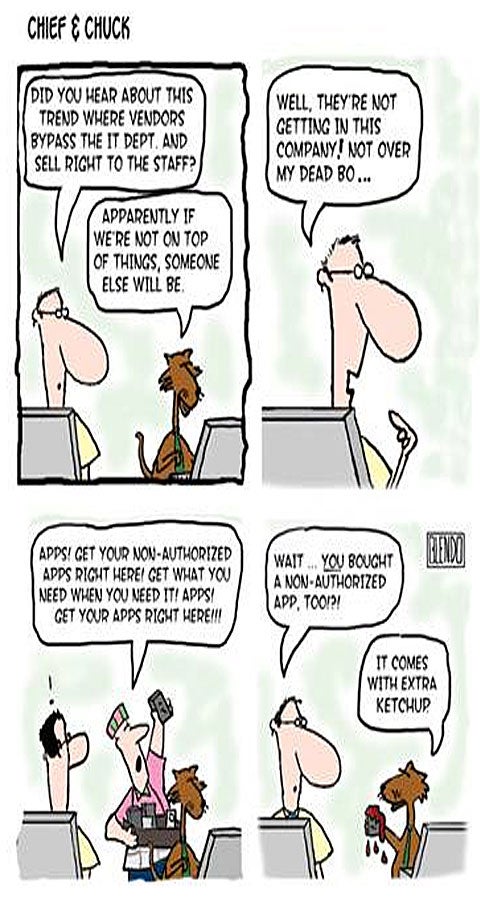 Quick, who are some of the biggest iPad and mobile apps adopters inside a company?
Sure, salespeople adore their iPads. Executives, too. All claim to be more productive with consumer gadgets, most notably the iPad (although personally-owned devices may actually cost a company more than company-owned devices).
But the most surprising pro-iPad user group: techies.
Slideshow: 10 Coolest Tech Devices to Bring to Work
That's right, the same group that often throws up roadblocks to iPads and apps in the enterprise – which is why user groups often buy directly, as the cartoon correctly points out – is also secretly a big fan of the Apple tablet. The reason is simple: Techies love great technology, and the iPad really is technology design at its finest.
Now IT departments must turn their love outward and get ahead of the consumerization of IT trend.