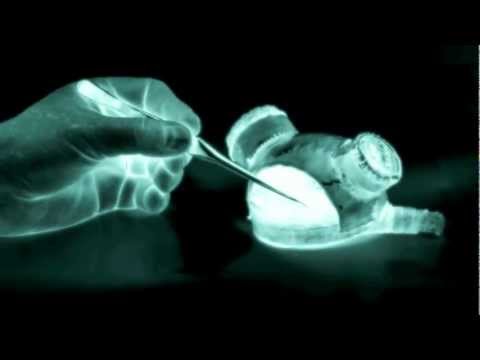 Some medical implants at risk of hack attack: Many medical implants have security risks which could endanger users lives, reports the BBC. Although there have been no reports of attacks, researchers are concerned about how easily they can be done. In one case, scientists identified a radio signal that, if re-broadcast, would have switched off a heart defibrillator. Because of their limited battery power they can't have any authentication or encryption to protect signals passing to and from the device.
FBI warns of attacks on smart meters for utilities: Hacks against smart meters may have cost a single electric utility hundreds of millions of dollars, according to an FBI bulletin. The agency says this is the first known incident of criminals compromising the hi-tech meters but that it expects to see more as utilities deploy smart grid technology. Brian Krebs, who got a copy of the bulletin, reports, "The FBI warns that insiders and individuals with only a moderate level of computer knowledge are likely able to compromise meters with low-cost tools and software readily available on the Internet." The meters are more efficient and reliable than previous ones and allow the electric utility to charge different rates for electricity at different times of day.
Apple releases flashback malware fixes: Apple has released another update designed to remove several variants of the Flashback Trojan that have been plaguing Mac users. Flashback brought attacks to Mac users on Flash, Java, QuickTime and widely used apps that have been a major concern for Windows users for the better part of a decade. These attacks are made possible because so many users fail to keep their software up-to-date, allowing hackers to exploit weaknesses that have been fixed in later versions of the software.
New ransomware replaces Windows master boot record: A new variant found by Trend Micro researchers prevents computers from loading Windows by replacing the master boot record and then displaying a message asking users for money. Ransomware is considered to be a serious escalation from scareware, which tried to extort money from people by only threatening to harm their computers. According to IDG News' Lucian Constantin, "Ransomware infections are typically more common throughout Eastern Europe and South America, but this type of malware is slowly gaining traction in other regions of the world as well. Some variants that impersonate law enforcement agencies and ask victims to pay fictitious fines have recently been detected in Western Europe."
HP switches may come with pre-installed malware: The company is warning of a security vulnerability in its ProCurve 5400 zl switches that contain compact flash cards. The company says the cards may be infected with malware. HP says using one of the infected compact flash cards in question on a computer could result in the system being compromised.