What's not to like about something that's free? Turns out, plenty.
The old adage "nothing in life is free" has taken on new meaning in today's mobile era. Smartphones power a bounty of mostly free apps – some one million apps have landed at app stores since smartphones emerged on the scene five years ago. Android and iPhone users download free apps like M&Ms, thinking there's no downside.
But free apps can cost a lot.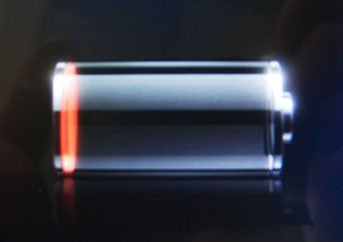 For smartphone owners, this cost comes in the form of battery life, according to Purdue University. In a study released earlier this month, Purdue researchers found that free Android apps spend up to 75 percent of their energy tracking geographical location for ad targeting, sending user data to advertisers and downloading ads.
"It turns out the free apps aren't really free because they contain the hidden cost of reduced battery life," says Y. Charlie Hu, an electrical and computer engineering professor at Purdue University.
Purdue researchers analyzed six free Android apps, including Angry Birds, Facebook and Android Browser. Angry Birds, in particular, used 75 percent of its power consumption on running ad modules and 25 percent on the game play.
Poorly written free and paid apps can also be terribly power inefficient. For instance, one free app failed to turn off its connection to the Internet, according to the Purdue study. Power-efficient apps have a power-usage spike when sending data over 3G and then lower power usage within a fraction of a second, but Purdue found some free apps continue draining power for about seven seconds.
Battery life aside, free apps also can persuade smartphone owners into in-app purchasing. After all, most free apps are teasers enticing owners to upgrade to the paid version.
Free apps are definitely not cheap for tech companies, either. This week Facebook bought Instagram, a free mobile photo sharing app, for a whopping $1 billion.
Clearly, these companies offering free apps are making more money from us than we know. Instagram's value skyrocketed, which is why Facebook wanted to staunch Instagram before it could became a real threat and to make sure it didn't fall into the hands of competitors, such as Google and Apple.
Nevertheless, a billion dollars for a free app – nothing free about that.