Last month, Research In Motion (RIM) released the much anticipated BlackBerry PlayBook OS 2.0 software update, which packs a number of quality enhancements and new features, not the least of which is support for select Android applications. Since RIM first announced that the PlayBook would run Android apps in March of 2011, I, like countless other BlackBerry users, have been waiting with bated breath for the release of the Android Player.
So once the Android functionality was enabled, I immediately fired up App World to partake in the Android goodness, only to find a dearth of quality Android apps in BlackBerry App World. And that's in spite of a recent developer promotion RIM ran that gave a free 16GB BlackBerry PlayBook to any and all Android developers who submitted their apps for inclusion in BlackBerry App World between February 2 and March 2, 2012.
RIM's VP of Developer Relations, Alec Saunders, recently claimed that the promotion resulted in thousands of Android apps being released for PlayBook via App World, with a total of around 7,000 PlayBook apps submitted by developers. (RIM is still working on approving all of them, Saunders said via Twitter, and it's moving at a pace of about 400 apps per day.)
Lots of folks took advantage of RIM's offer. Unfortunately, lots of folks submitted lame apps that don't really add any value to RIM's app catalogue, as might be expected when there's a free tablet up for grabs.
I recently wrote up a quick list of the best Android apps for BlackBerry PlayBook, and only one of the 10 apps I spotlighted, a silly-yet-fun game that lets you flick balls of paper into a trash bucket for points, is officially available via BlackBerry App World—the rest of my recommended apps had to be "sideloaded" onto the PlayBook. Before writing that post, I asked my 1,600 or so Twitter followers, many of whom are BlackBerry users, for a list of their favorite Android apps for PlayBook and received only two responses: 1) iFishing, a fishing app that I found to be rather boring; and 2) a WordPress app, which I was unable to test since I do not use the WordPress service.
In other words, very few quality Android apps are currently available for the PlayBook via App World, at least that I've found. Woe was—and is—me. But that's not really the full extent of the issue. RIM's offer for a free PlayBook was not just for Android developers. Anyone who submitted a PlayBook app during the month of February could get a free PlayBook. So lots of questionable, low-quality applications are slowly making their ways to App World. One need only check the App World PlayBook "New Arrivals" page to find handfuls of apps with very poor user ratings and complaints in the comments about applications that don't even open up, let alone work the way they're supposed to.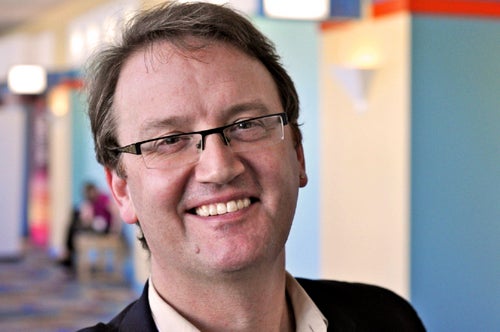 RIM's Saunders acknowledged the issue this morning on Twitter, saying "We have a 'work on quality' effort ahead of us definitely." (To be fair Saunders also tweeted that he "think[s] the folks who took advantage of the PB offer produced higher quality than some of the previous apps.")
Ironically, Saunders blasted Apple's App Store and Google's Android Market last week at Mobile World Congress in Barcelona, saying that app stores should be about quality not quantity. And now RIM is touting the rapidly growing number of apps in App World—65,000 apps, according to Saunders–while the overall quality of software appears to be dwindling. O-kay….
I don't know if it was a good idea or a bad one for RIM to offer free PlayBook tablets to all developers who submitted new PlayBook apps last month, because it definitely helped drum up some attention around the device and the platform and it led to the creation of many new apps. However, the offer reeked of desperation from the start, and it seems to have resulted in very few quality app submissions.
So, RIM has, in effect, traded some level of App World quality for a larger developer base and app catalogue. This honestly doesn't seem like a fair trade to me, since many of these new developers were clearly in it for the free PlayBook and the free PlayBook alone, and they won't likely add any true value to App World in the future. And I'm certain that's not a good thing for RIM, BlackBerry or App World.
AS