On December 12, 1980, three-year-old Apple Computer Co. went public, valued at nearly $1.8 billion – and 300 people became millionaires overnight. Co-founder Steve Jobs, 25 at the time, was suddenly worth $256 million.
Bickering ensued, and friendships floundered. Apple employees not entitled to stock options watched with envy as co-workers bought new homes, new cars, a new lifestyle.
"I watched people at Apple who made a lot of money and felt they had to live different," Jobs famously told Walter Isaacson in his biography Steve Jobs. "Some of them bought a Rolls-Royce and various houses, each with a house manager and then someone to manage the house managers. Their wives got plastic surgery and turned into these bizarre people."
Issacson, in the chapter "Going Public", tells the story of an Apple engineer who felt an hourly co-worker without options deserved to be invited to the get-rich stock party, too. The engineer told Jobs he would match the number of options that Jobs gives to the co-worker, who was also a college chum of Jobs.
Jobs replied: "Okay. I will give him zero."
(Co-founder Steve Wozniak, on the other hand, gave shares away to less-fortunate employees, which has endeared him to Silicon Valley techies.)
What happened to Apple during those crazy days is particularly note-worthy today, as Facebook stands on the precipice of its projected $5 billion initial public offering. A third of Facebook's 3,000 employees are expected to become millionaires, according to the Peninsula Press, which reported a sighting of a new Porsche leaving Facebook's campus.
Aside from local car dealerships and real estate agents licking their chops, how will this play out in Silicon Valley? Sure, everyone has fantasized about being rich. Well, at least the 99 percent of us. Would we quit our jobs? What will we buy? At Facebook, employees are about to find out.
Slideshow: Facebook IPO: The Heftiest Paydays
For Jobs, Apple's IPO had a profound effect on his life. "I made a promise to myself that I'm not going to let this money ruin my life," he said. For the most part, Jobs shunned the lifestyle of the rich and famous.
What Facebook employees will do with their new-found wealth isn't all that interesting. What's much more interesting is how all of this will impact Facebook's ability to innovate in the future.
It's a good bet Facebook CEO Mark Zuckerberg will be more fired up than ever post IPO. If he was more concerned about getting rich than building a successful company, he would have gotten out years ago. In fact, Jobs admired Zuckerberg because he wasn't fixated on money.
Now Zuckerberg has to really prove to shareholders that Facebook isn't a flash-in-the-pan public Internet company. Newly public Internet companies such as Zynga, Groupon and LinkedIn have struggled under the public's demanding spotlight.
But other Facebook employees might be inclined to clean out their cubicles. At the very least, they might not work as hard. They certainly won't tolerate too much stress in their work lives. Apple employees put up with an ego-driven CEO and demanding workloads because they felt they were changing the world. Do Facebook employees feel the same way?
Slideshow: 18 Staggering Stats from Facebook's IPO
Tech analyst Rob Enderle has seen companies struggle after going public or being acquired. Silicon Valley startups attract employees who shun big corporations yet suddenly become part of one. "I could argue that is part of what killed Netscape, and we certainly had that problem at ROLM after the IBM acquisition," he says. (Read Enderle's story on CIO.com: Google's a Great Place to Work and Where You Work Sucks.)
While Facebook has a reputation as a good place to work, employee fallout from the IPO could be severe. "I expect some high fliers, particularly those that don't like big companies, to leave and pursue other opportunities," Enderle says. "The bigger problem will be those that stay but don't really want to work anymore and become a distraction for everyone else."
To avoid this problem, Facebook will have to find ways to inspire employees beyond money (especially if everyone is already rich). On the upside, psychologist Frederick Herzberg and behavioral scientist Abraham Maslow found in the 1960s that money wasn't a good employee motivator anyway.
"Folks were better motivated by status and inspirational goals they believed in," says Enderle, who did his undergrad work in this area. "Money often became a problem to be overcome."
When it comes to inspiration, Facebook can take a lesson from Jobs and Apple.
Blog: Lesson From Steve Jobs: The Power of Inspiration
Jobs was always looking for ways to inspire Apple employees. "In the last year of his life, he studied a book of paintings by Mark Rothko, an artist he hadn't known about before, thinking of what could inspire people on the walls of a future Apple campus," said Mona Simpson in her eulogy of her brother, Steve Jobs.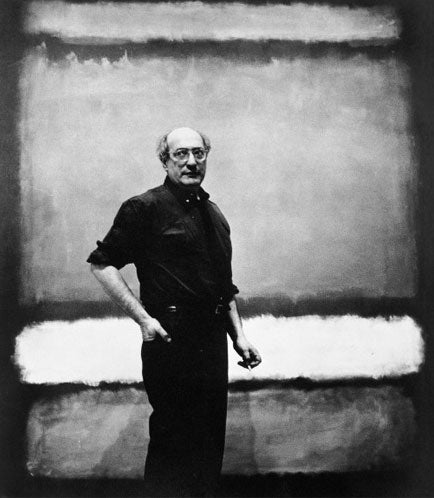 It is anyone's guess what Jobs saw in Rothko's paintings. I can imagine Jobs chuckling at the illusion of simplicity, the hallmark behind virtually every Apple product. Rothko's paintings would be a kind of inside joke shared among Apple employees.
For Jobs, inspiration started and stopped with Apple products. Isaacson writes: "Like his father, [Jobs] could be flinty when bargaining with suppliers, but he didn't allow a craving for profits take precedence over his passion for building great products."
Enderle believes Facebook employees feel the same way about the social network they've built, which bodes well for Facebook post-IPO. "They are passionate about different things [than Apple], but there is still passion," he says. "It tends to be a part of being young."