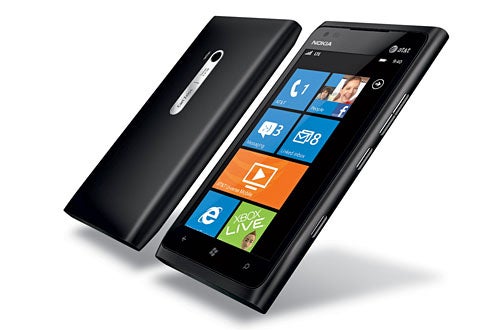 AT&T and Nokia are reportedly set to launch the Lumia 900 Windows Phone in the U.S. on March 18, according to mobile tech news site BGR.
It's nice to see that AT&T is expediting this release, as the Lumia phones, particularly the 900, were the toast of CES this year. But it's the proposed price that really lights my fire. BGR's "trusted source" says that the Lumia 900 will retail for $99.99 on a two-year AT&T contract.
What the what??
If that's true – and AT&T has not yet given the Lumia 900 the technical green light for retail so it's a big IF – then that would be a steal for consumers. A hundred dollars for a smartphone with high-end specs such as 4G LTE connectivity, a front-facing camera, a 4.3-inch ClearBlack AMOLED display with Corning Gorilla Glass protection,1.4GHz Snapdragon processor and an 8MP camera? That's rock bottom pricing, folks.
The iPhone 4S and comparable Android phones are in the $150-$200 range or more (the Motorola Droid Bionic and Samsung Galaxy Nexus, both Android phones that support 4G LTE, debuted at $299).
Clearly, Nokia, Microsoft and AT&T are hoping they can gain leverage here by pricing aggressively. And can you blame them? Windows Phones have not been able to get off the ground despite hundreds of millions poured into advertising. It's time to play the price card and see what happens.
Would you be willing to give Windows Phone a chance if you could save 100 bucks for super sleek device like the Lumia 900?