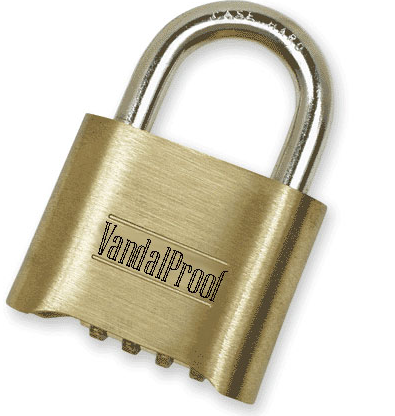 It seems that one of the best things you can do for your IT security is be a U.S. company. According to a new study from Lloyd's of London, American businesses place a higher value on data security and are more aggressive about IT security than businesses in other regions.
According to the Risk Index 2011 report, U.S. firms consider data security to be their fourth-highest risk priority overall. It is only 20th in the Asia-Pacific region and 14th in Europe. That's a reflection of the other worries businesses have. While a shortage of skilled workers and currency fluctuation top the list for both Asia-Pacific and Europe, in the U.S. the top concerns are loss of customers/cancelled orders and reputational risk. That's the IT security sweet spot.
American businesses aren't just worried about cyber risk but they're doing something about it as well. U.S. companies ranked their preparedness for malicious cyber attacks far ahead of businesses elsewhere in the world. The reason for that is pretty clear:
The business costs of cyber breaches, whether malicious or otherwise, are mounting. Research published at the start of 2011 estimated global cyber crime is now costing businesses $114 billion a year, $96 billion of it in the U.S. alone.
The higher American cost is because U.S. firms pay more for data breaches than those in other countries. American businesses pay an average $214 per individual record, compared to $191 in Germany and $114 in the U.K., according to Symantec. The amounts are determined in large part by regulation and compliance costs.
It is reassuring to see that business around the world have become more aware of the threat. In 2009, cyber security was ranked the 20th biggest security risk. This year it was up to 12th. The report is based on a survey of more than 500 C-suite and board level executives around the world, with half of them from companies with more than $500 billion in annual revenues.
"It is encouraging to see US businesses increasingly [aware of] the threat of cyber crime, as it presents a major risk to businesses and governments," said Lloyd's CEO Richard Ward. "We need states, businesses and insurers to work together more closely to tackle this growing threat, which is at the heart of the world's economy."