Over the summer, an IT manager e-mailed me regarding an alarming trend he had noticed in his IT department: Fewer technical leads and mid-level IT professionals were expressing interest in moving into executive-level IT leadership positions.
He cited the following evidence of this trend: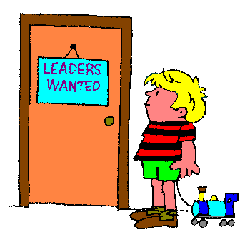 • Of this IT manager's 19-person technical staff, four individuals previously worked in IT management positions at different companies (three were IT managers and one was an IT director). Those four IT professionals moved from management positions to lower-level technical positions, where they earned less money, because the stress and politics associated with their previous roles weren't worth the money they had been earning, they reportedly told this IT manager.
• Despite enrolling two of his technical team leaders into the CIO Executive Council's Pathways Program to help them develop their leadership skills, the IT manager wrote that these two team leaders are ambivalent about advancing beyond their current team leader positions. The reason they're lukewarm about moving up the IT career ladder is because they don't see senior IT leaders getting a lot of respect in their enterprise, according to the IT manager. Instead, they see the IT leadership banging their collective heads against the wall to get anything done.
• While trying to fill a position for a systems administrator, the IT manager received four (out of 50) applications from IT professionals employed elsewhere in management positions. One was an IT manager; three were IT directors. The IT manager asked one of the IT directors, whom he knew through his network, why he was interested in a basic position. The IT director's answer, according to the IT manager, was essentially, work-life balance is more important to me now in my career than money and title.
The IT manager finished his e-mail to me with the following thought: "It seems to me like enterprises are setting up their IT leaders for such a miserable experience (real or perceived) more and more often that the smart and gifted IT people who could be developed into strong leaders and could make a real difference in their organizations are turning away from the challenge in significant numbers."
Suffice to say the IT manager's observations got my attention, so I decided to investigate this trend. Were fewer IT professionals interested in becoming CIO? Was the pipeline of future CIOs drying up? And if so, why? If the answers to these questions turned out to be yes, the implications for the CIO role were definitely disturbing.
I posed those (and other) questions to all of the sources I interviewed for my latest story, CIO Role: Is IT Facing a Leadership Crisis.
The two CIOs I interviewed, Ministry Health Care's Will Weider and Ellen Barry (formerly of Chicago's Metropolitan Peer & Exposition Authority), and all three executive recruiters agreed that there has always been a population of IT professionals who want to remain in technical positions and possess zero interest in IT leadership positions.
Barry said that the number may be increasing, as more IT professionals who are married to a working spouse and have young children wish to maintain work-life balance. But she didn't think this was leading to any IT leadership crisis. After all, you don't need as large a pool of talent to fill IT executive positions, since there are fewer IT executive positions than technical positions to begin with.
Weider, meanwhile, spoke of the number of professionals in his IT department who are interested in advancement. He told me, "I have a good sense of who's looking for advancement, and specifically who's gunning for my job, and it's a pretty long list these days."
Mark Polansky, managing director of Korn/Ferry International's North America Information Technology Officers Center of Expertise, posited that the IT manager wasn't hiring the right people, particularly if he was looking for individuals he could groom for leadership positions.
What do you think of the trend this IT manager observed in his IT department? Do you see something similar happening in your IT organization?