T-Mobile U.S.A today announced that it is now selling Research In Motion's (RIM) brand new BlackBerry Bold 9900 smartphone to its business customers. And the wireless carrier plans to offer the device to all of its customers starting August 31, for $299.99 with a two-year service agreement and after a mail-in rebate.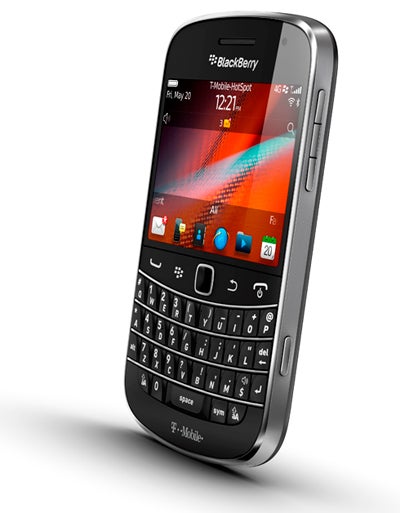 This is great news for T-Mobile customers, as RIM's new Bold is without a doubt one of the most functional and stylish BlackBerrys ever. Being a T-Mobile user myself, I was thrilled when I saw the press release announcing the new device hit my inbox this morning.
However, something about the release immediately caught my eye. It included no mention of one of my favorite features found in the majority of T-Mobile's BlackBerry devices: support for UMA and Wi-Fi calling. T-Mobile's Wi-Fi calling service lets users place voice calls over the Internet instead of the cellular networks, so calling can be placed in areas with little or no cellular connectivity, as long as there's an available Wi-Fi network. But users' handhelds must be UMA enable to take advantage of this service.
I've been touting the merits of UMA and Wi-Fi calling for years, so I was a bit disappointed when I saw that the Bold 9900 will apparently launch without UMA support. I wanted to be sure, though, so I reached out to T-Mobile for clarification. Here's the response I got Lori Richter, a T-Mobile press representative:
"At launch, the BlackBerry Bold 9900 will not support Wi-Fi Calling. We are working to enable this functionality in the coming months."
So while the Bold 9900 will ship without Wi-Fi calling enabled, it seems like the device does still support UMA. And baring any major issues with testing and deployment, T-Mobile Bold 9900 users should see Wi-Fi calling enabled at some point in the (hopefully not-too-distant ) future.
Read my hands-on first impressions of the Bold 9900 here and check out the following video for a look at the Bold 9900/9930 hardware.
AS