Just a week after Research In Motion's (RIM) BlackBerry PlayBook tablet became the first tablet PC to earn official approval for use by the U.S. federal government, in the form of Federal Information Processing Standard (FIPS) 140-2 certification, the PlayBook is once again being lauded by additional government security agencies, this time both the Australian and Russian governments.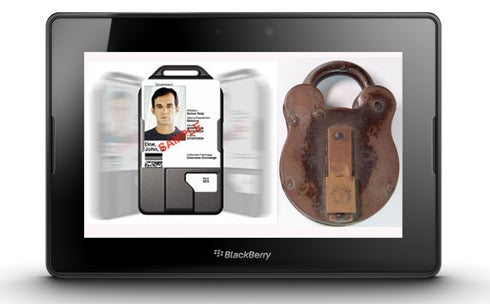 Australia's Defense Signals Directorate (DSG) has reportedly also approved the BlackBerry PlayBook for secure government use, as long as the PlayBook is used along with a BlackBerry smartphone and the "BlackBerry Bridge" application for secure access to corporate e-mail, PIM apps and more, according to ZDNet.com.au. (BlackBerry Bridge is an application that serves as a "middle-man" of sorts between a BlackBerry PlayBook tablet and a BlackBerry smartphone, and the app enables secure sharing of corporate data from the smartphone between the two gadgets.)
The PlayBook is now the first tablet to be certified for federal government use in the United States and Australia, ZDNET.com.au reports.
The PlayBook also recently received a security nod from the Russian government; Russia is currently considering a ban of Apple's uber popular iPad tablet due to security concerns over a lack of encryption technologies and more, according to FinancialPost.com. Though Russia's government has not decided on the BlackBerry PlayBook or any other tablet just yet, it is evaluating RIM's PlayBook since it offers a higher level security than the iPad and other tablets, thanks in part to the BlackBerry Bridge app, according to the report.
Security has always been one of RIM's strengths and focuses in the mobile space, and it looks like the company will continue on this path with the PlayBook. I recently cited enterprise security and manageability as one of seven solid reasons to keep the faith in RIM and BlackBerry during the company's ongoing times of trouble, and these latest developments seem to suggest that RIM is attempting to solidify its reputation as the go-to company for secure tablets, in addition to smartphones.
Now if only RIM would ship the native e-mail and PIM apps for PlayBook that it promised to its less security conscious customers months ago…
AS
via ZDNet.com.au and FinancialPost.com