Like your wallet, you carry your smartphone everywhere.
As such, financial services companies like MasterCard see a future in which smartphones at least partially replace physical wallets, thanks to mobile payments apps like the ones the company is expected to release along with CSI Enterprises this summer.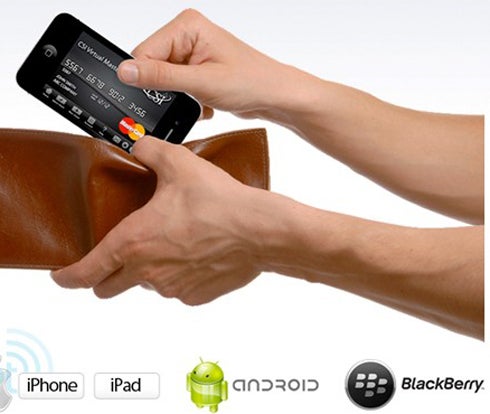 MasterCard, which recently made additional mobile-payments related news when it announced its Google Wallet partnership with tech giant Google, will along with CSI Enterprises release new mobile applications for Android, iOS and BlackBerry in July that should enable users with global vCards to make purchases using their mobile devices, according to a report on Engadget.com
The news is noteworthy, because the apps, which will presumably tie payment information to users' vCards, or electronic business cards, are some of the first of their kind for all three major mobile platforms.
MasterCard and CSI Enterprises already offer a number of electronic card options for businesses, according to Engadget, but these new CSI Virtual MasterCard apps will be different in that they'll target consumer users.
Near Field Communications (NFC), a short-range wireless technology, has largely been at the center of recent mobile payments news, but it's unclear whether or not the CSI Virtual MasterCard apps will utilize NFC or some other technology. In fact, it seems like the apps may not use NFC at all, since no current BlackBerry or iOS devices support NFC, and very few Android handhelds support the technology. (Samsung's Google Nexus S handheld supports NFC. And Research In Motion's [RIM] upcoming BlackBerry Bold 99xx smartphones will be the first BlackBerrys to support NFC. Check out a video of NFC in action on the Bold 9900 from RIM's BlackBerry World conference in May.)
It seems unlikely that RIM or Apple will ship a device with NFC support by July, when these CSI Virtual MasterCard apps will reportedly drop, so either they'll employ some means other than NFC for payment transactions or BlackBerry, iPhone and iPad users will just have to wait until NFC-enabled devices are released to use the apps.
I see a lot of potential in NFC, and the idea of using my smartphone to pay for goods and services is certainly appealing, though I do worry about the security implications. And while NFC and mobile payments are generating lots of buzz nowadays, it's not always positive. Read "Mobile Payments: Don't Buy Into It," for a number reasons why you might want to be cautious about mobile payments.
AS
Engadget via CrackBerry