Images of Nokia's very first smartphone powered by Microsoft's Windows Phone OS appear to have leaked this morning, thanks to Hungarian blog TechNet.hu, and the device, well, looks very much like Nokia's N9 handheld.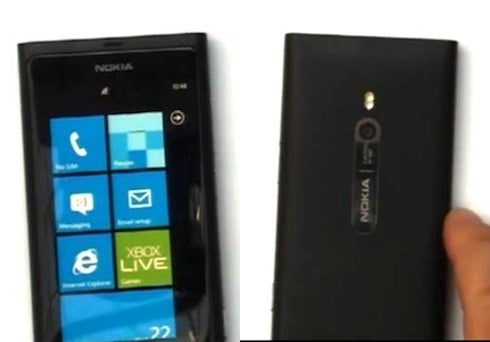 The images appear to have come from some type of presentation by Nokia CEO Stephen Elop, and they were posted along with a video of Elop showing off the device just after telling everyone in attendance to turn off their cameras. (See the video below) Obviously, at least one attendee decided not to heed that instruction.
The device is apparently codenamed "Sea Ray," but few other official details on technical specifications or release dates are available—Nokia did, however, recently say that its first Windows Phone devices should ship this sometime this fall. And this device looks to be running the upcoming version of the Windows Phone OS, dubbed "Mango."
While Windows Phone has seen very slow uptake so far, many analysts and pundits are predicting that the OS will grow to steal a significant portion of the market in the coming years. As such I'll be watching these first Windows Phone devices closely—and you probably should too.
AS
TechNet.hu via Engadget
Al Sacco was a journalist, blogger and editor who covers the fast-paced mobile beat for CIO.com and IDG Enterprise, with a focus on wearable tech, smartphones and tablet PCs. Al managed CIO.com writers and contributors, covered news, and shared insightful expert analysis of key industry happenings. He also wrote a wide variety of tutorials and how-tos to help readers get the most out of their gadgets, and regularly offered up recommendations on software for a number of mobile platforms. Al resides in Boston and is a passionate reader, traveler, beer lover, film buff and Red Sox fan.