If you're a BlackBerry Torch 9800 user running any BlackBerry OS version between v6.0.0.526 and v6.0.0.536, you should install another OS version to increase your overall battery life, according to BlackBerry-maker Research In Motion (RIM).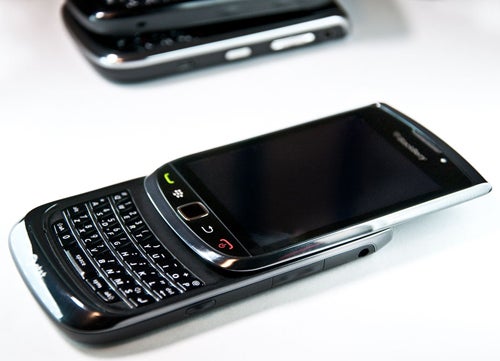 From RIM:
"The BlackBerry Torch 9800 suffers rapid battery drain and overall sluggishness due to the Phone application utilizing high amount of CPU…This is a previously reported issue that is being investigated by our development team. No resolution time frame is currently available."
Unfortunately, the flawed software is the official OS release for at least one major wireless carrier: AT&T in the United States.
Though RIM suggests you downgrade your BlackBerry Torch to another official OS available on its BlackBerry downloads site, you could also upgrade to the latest leaked Torch OS, v6.0.0.600, though you should do so at your own risk, since this build is an unofficial, or beta, release.
AS
RIM via BerryReview.com
Al Sacco was a journalist, blogger and editor who covers the fast-paced mobile beat for CIO.com and IDG Enterprise, with a focus on wearable tech, smartphones and tablet PCs. Al managed CIO.com writers and contributors, covered news, and shared insightful expert analysis of key industry happenings. He also wrote a wide variety of tutorials and how-tos to help readers get the most out of their gadgets, and regularly offered up recommendations on software for a number of mobile platforms. Al resides in Boston and is a passionate reader, traveler, beer lover, film buff and Red Sox fan.