Google gets a lot of well-deserved flack for invasions of its users' privacy. But the search giant recently put its sophisticated algorithms to work to in an effort to stop unscrupulous companies from posting people's mug shots and then offering to take them down – for a price.
Of course, if a mug shot is available, the person in the picture was arrested at some point. But posting mug shots that may have resulted from a false arrest or minor drug charge from the past is no joke. Prospective employers routinely Google applicants' histories. Arrestees' friends or people they're dating could also come across the mug shots. For some time, the mug shots appeared high up in Google's search results. (Dr. Janese Trimaldi is pictured below with a mug shot from a 2011 arrest.)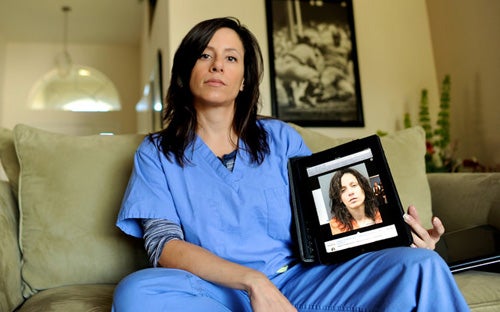 Mug shots are almost always captured when a person is arrested, even if the person is not guilty of a crime. But mug shots themselves can be terribly incriminating.
The companies in question have names like Mugshots, BustedMugshots and JustMugshots, according to a New York Times story. And they charge as much $400 to remove pictures from their sites. It's a reprehensible – but perfectly legal – practice.
It has not, however, gone unnoticed by lawmakers. The governor of Oregon signed a bill this summer that says the sites must remove the mug shots within 30 days, free of charge, if arrestees can prove they were exonerated or that their records have been expunged. Georgia passed a similar bill, and sheriffs in Utah can no longer give mug shots to sites that charge to delete them.
That sounds like a good thing, but those mug shots are public records, and limiting access to them raises First Amendment issues and impinges on editors' rights to determine what is newsworthy, according to organizations such as the Reporters Committee for Freedom of the Press.
You could argue this point at some length. Thankfully, Google found a way to minimize the damage those sites cause without removing public records from the public domain.
Google says Mugshots and its competitors violate guidelines for sites it indexes, but in keeping with its usual policy of withholding information on how the search algorithm works, the company did not specify the guidelines that were violated.
By last week, Google had tweaked the algorithm and the results were dramatic, according to The Times. Mug shots that previously appeared at the top of search results are now ranked much lower.
Well done, Google.
(Image via The New York Times)