WellPoint, Inc. announced that Thomas Miller has been named CIO, effective May 1. Prior to joining WellPoint, Miller served as SVP and CIO for Coca Cola Refreshments and served in the concurrent role as CIO for the Coca Cola's North America Group with responsibility for consumer-facing technologies in digital marketing, social media and loyalty programs. He had been with Coca Cola since 1982.
Sharp HealthCare, a San Diego based health care provider, named Ken Lawonn as its new CIO. He replaced Bill Spooner, who retired March 3 after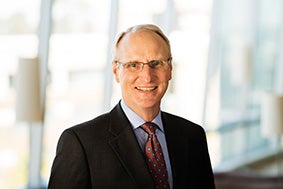 working 35 years for Sharp. Lawonn joined Sharp after spending 13 years with Nebraska-based Alegent Creighton Health, where he served as CIO and SVP of strategy and technology.
Tractor Supply Company, an operator of farm and ranch stores, appointed Robert D. Mills as SVP and CIO, following the retirement of James Callison. Mills most recently served as the CIO for Ulta Beauty, a unit of Ulta Salon, Cosmetics & Fragrance Inc. Prior to this, from 2005 to 2011, he served as the VP and CIO of the online business unit at Sears Holdings.
Mark Huse was appointed VP and CIO for Kinder Morgan, a midstream energy company in North America. Huse joined Kindred Morgan in 1989 and has held various positions in IT. Prior to being named CIO, he was VP of Business Systems responsible for all business software systems at Kinder Morgan. Huse received a bachelor's degree in computer science from Texas A&M University.
Realogy Holdings Corp., a real estate franchising and provider of real estate brokerage, relocation and settlement services, appointed Stephen Fraser as CIO and SVP. Fraser was most recently the global head of IT service and information management for IKEA Group in Sweden.
Stu Werner tells me he joined Steve Madden, footwear retailer, as Global CIO in March. Before joining Steve Madden, Werner was a National Managing Partner for Technology at Tatum, a Randstand company, and prior to that CIO of LF USA for six years and Footstar for three years.
Lidia L. Fonseca joined Quest Diagnostics, provider of diagnostic information services, as SVP and CIO. She will report to both CEO and SVP of Operations and become a member of the company's senior management team. Fonseca previously was the CIO at LabCorp and held a number of senior leadership positions in supply chain and IT at Philips Healthcare.
Matthew Chambers has been named CIO of Baylor Scott & White Health, the newly formed parent company for the combined health systems of Scott & White Healthcare and Baylor Health Care System. Chambers previously served as CIO for Scott & White Healthcare. Prior to joining the health care sector, Chambers held IT leadership positions at KPMG, BearingPoint and James Martin & Co.
Barry Cohen was appointed VP and CIO of Asbury Automotive, operator of approximately 90 retail auto stores nationwide. Cohen joined Asbury as Director of IT Enterprise Services in January 2011. Prior to joining Asbury, Cohen was the VP of IT for Wells Real Estate Fund.
Chad Eckes joined Wake Forest Baptist Medical Center as its new VP and CIO. Eckes comes from the Cancer Treatment Centers of America (CTCA) where he was Chief Strategy Officer for the national hospital network with facilities in Illinois, Oklahoma, Pennsylvania, Washington, Arizona and Georgia. He started at CTCA as its CIO in 2005, serving in that capacity until 2013.
Until next time,
Martha