UPDATE: Google just posted the complete release notes for Glass update XE16. You can find them here.)
Yesterday, Google announced plans to roll out a significant update for its Glass wearable computer later this week, and while it features a number of interesting new enhancements, it also removes a valuable feature: Video calling.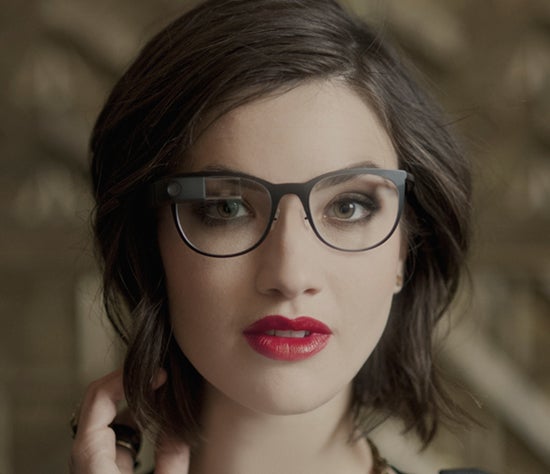 The software update, called XE16, bring Android KitKat to Glass, and it is the first major Glass software upgrade since December 2013, when Google released XE12.
Here's a quick breakdown of the new features in the new XE16 build of KitKat for Glass:
improved battery life
reliability enhancements
developers can now use the latest Android SDK to write apps, or "Glassware," in addition to the tools available to them in the current Glass Development Kit (GDK).
new "photo bundles" help organize media captured each day into easy-to-navigate groups
image-based replies in Google Hangouts let Glass users respond to Hangouts messages with photos
voice-command sorting based on recent and frequently used commands makes the Glass voice-command list less daunting
a new setting makes it quicker and easier to send feedback to Google
Google says it added more minor features as well, but perhaps most notably, it removed the video-calling feature. Google says "fewer than 10 percent" of Glass Explorers use video calls, and that the feature "wasn't living up" to its high standards. So the company decided to ditch video calling until it can improve the experience.
Fewer than 10 percent of all Glass users may employ the video-calling feature, but the ones who do aren't pleased with Google's decision, at least if you consider the responses on Google's related Google+ post.
You can hit the link above to see specific responses, but the gist of the angry comments is this: We use video-calling all the time, and we'd rather have a less-than-perfect experience than no video-calling experience at all. Many Glass Explorers also expressed disappointment that Google simply removed the feature instead of making small improvements over time to slowly fix the current issues.
I'm a Glass Explorer, and I must admit, I have never used the video-calling feature. So I'm not particularly perturbed about Google's decision. However, Glass really doesn't do all that much as it is, so I can understand the frustration of some Explorers who do frequently place video calls.
Anyway, Google says Explorers can expect to see the update within the coming days. And the company's annual I/O developer conference is right around the corner in June, so more Glass goodness could be in the works.
AS