You may have heard that the NSA collected so-called "metadata" gleaned from hundreds of millions of intercepted phone calls. The term "metadata" refers to information such as the time, duration and location of phone calls and not the content itself, and the Obama administration said the privacy of callers is essentially safe.
But according to Stanford University researchers, that may not be true. "Reasonable minds can disagree about the policy and legal constraints that should be imposed on those databases. The science, however, is clear: phone metadata is highly sensitive," wrote researchers Jonathan Mayer and Patrick Mutchler in a blog post explaining their work.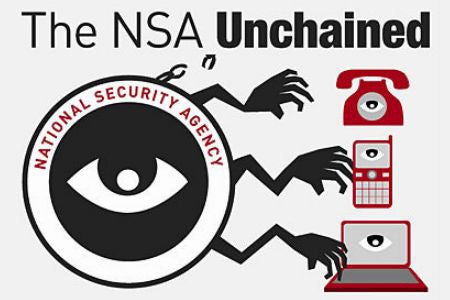 They used data from calls made by 546 volunteers to assess the extent to which information about who they had called and when revealed sensitive information. They were able to deduce that one of the volunteers suffered from multiple sclerosis; another might have been planning to plant an indoor marijuana patch; and the sister of a third was likely going to have an abortion.
That sounds to me like "highly sensitive information," and it's far removed from the dry-sounding "metadata" the agency is ostensibly collecting.
The Stanford researchers said they were surprised by how easy it was to connect the dots between multiple phone calls and the private activities of the volunteers.
"Participants had calls with Alcoholics Anonymous, gun stores, NARAL Pro-Choice, labor unions, divorce lawyers, sexually transmitted disease clinics, a Canadian import pharmacy, strip clubs, and much more. This was not a hypothetical parade of horribles. These were simple inferences, about real phone users, that could trivially be made on a large scale," they wrote.
Even a caller's religion could be deduced. Mayer and Mutchler correctly guessed the religious preferences of a number of volunteers by noting that they had made calls to an organization associated with one faith or another.
The volunteers providing the data installed an app called "MetaPhone" on their Android phones, which passed information about who they had called, as well as what was on their public Facebook profiles, to Mayer and other researchers at the Stanford Security Laboratory.
On Tuesday, The New York Times reported that the Obama administration is preparing to unveil a legislative proposal that would end its systematic collection of data about the calling habits of Americans.
The NSA's program was secret for years but was revealed when Edward Snowden leaked a vast trove of internal documents he had downloaded from agency computers. Let's hope The Times report is accurate and that Obama really does dial the program back – way back.
Image: Presstv