Are you a fan of "House of Cards," the Netflix drama about sex and power in Washington D.C.? Watching the new season might not be as easy as you think. That's because millions of Netflix subscribers are seeing slowed connections to the streaming service. Some people say they can no longer watch streaming video at home at all.
The cause? A complex feud over the costs of carrying high-bandwidth content, including Netflix, over pipes owned by ISPs and cable companies, according to The Wall Street Journal.
Streaming video can use a lot of bandwidth, and the companies that provide it think they should be paid more for the service. In particular, The Journal reports, Verizon and other ISPs have been feuding with Netflix behind the scenes for some time, but now the fight is starting to affect consumers. For example, Netflix says that its average streaming speed slowed by 14 percent last month for customers with Verizon's high-speed FiOS service.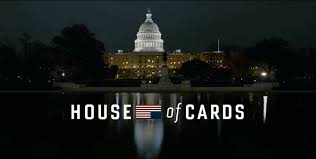 The plumbing of the Internet is not only technically complex; it involves an intricate web of financial and business relationships. Companies that carry Web traffic need to hand it off to one another to move it about the world and those relationships are known as "peering agreements." Companies most consumers have probably never heard of, Cogent Communications and Level 3 for example, carry some of that traffic, and they too are involved in payment disputes with the big three cable providers: Comcast, Time Warner Cable and Verizon.
As if all this isn't complicated enough for someone who just wants to stream a movie, there are political implications as well. Until last month, there was an FCC open Internet (or net neutrality) rule that required carriers to treat all content equally. Now that the rule has been struck down by a federal court those carriers are more or less free to do what they want.
To be fair, Verizon and others have said they won't do anything differently, and it isn't at all clear that the Netflix issue is directly related to the outcome of the net neutrality court case. However, it is clear that the increasing power of a handful of broadband providers puts consumers in a vulnerable position — one that will be made even more vulnerable if the proposed merger of Comcast and Time Warner Cable is approved by regulators.
I reached out to Verizon, and the ISP said the issue was misunderstood by The Journal.
From Verizon:
"There is no feud with Netflix. We treat all traffic equally, and that has not changed. Many factors can affect the speed of a customer's experience for a specific site, including, that site's servers, the way the traffic is routed over the Internet, and other considerations."
San Francisco journalist Bill Snyder writes frequently about business and technology. His work appears regularly in CIO.com and the publications of Stanford's Graduate School of Business and the Haas School of Business at the University of California at Berkeley. He welcomes your comments and suggestions.