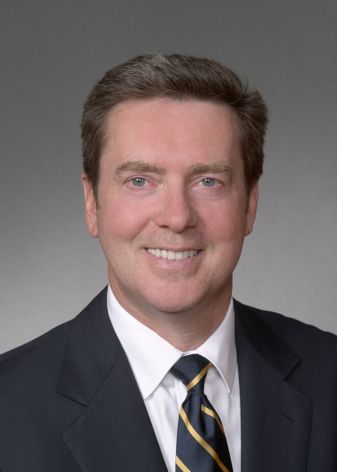 Alan Hughes became CIO of Blue Cross Blue Shield of North Carolina in 2009; three years later, when the company consolidated IT and operations, Hughes was named COO.
The CIO to COO path is an attractive one that not every CIO will travel in his or her career. How did Hughes do it?
"I have been always viewed as a business leader who has expertise in technology," he says. "Not as a technologist who happens to be in a business."
Most CIOs know that their priorities should be business first, technology second, but many struggle with positioning themselves in that way. Hughes' experience at BCBS of NC provides some insights:
Give more control over the IT budget to the business
When Hughes stepped in as CIO, he found that there was a less than perfect relationship between the IT organization and business operations. "There was a lot friction because of a lack of accountability in each group," he says. "I was able to cut through that friction and built a better partnership by establishing an equal amount of accountability."
In order to evenly distribute accountability, Hughes focused on costs. "I used an approach that I've used many times in the past," he says. "Business leaders are always looking at their cost structure and at what they can control versus what is allocated to them. I worked hard to understand our cost drivers, and I communicated to the businesses which IT costs were fixed and which were variable."
By educating the business about the kind of decisions they could make to control their own IT costs, Hughes was able to take some accountability for IT investments out of IT and give it to the business. "This was very empowering to the business," says Hughes. "Now, they could look at the budget and rather than having to accept huge fixed costs, they could say, 'Next year I won't have the revenues to cover these costs, so I choose not to invest in IT in these areas.'" There were certainly some "keep the lights on" costs that the business could not defer, but now they had control over areas where they had not in the past.
Turn fixed costs into variable costs
After giving ownership over variable costs to the business, Hughes went deeper. "We looked at what had always been defined as fixed and asked, 'Where are the variable costs in this category? Can we let the business make decisions about levels of service that will give them more control over their IT budget?'
For example, BCBS of NC had a business continuity plan that dictated that all applications would be available within two hours of going down. "Really?" asked Hughes. "That's a major cost to the business. Let's let them make the decision about which applications require that level of service." Hughes showed his business partners the difference between what it would cost to have their systems up and running within two hours versus other operational timeframes and asked them to make the decision. "We turned systems uptime from a fixed cost to a variable cost and made it a business decision, not an IT decision," he says.
With the business enjoying a new level of control over their own IT investments, the relationship between operations and IT improved. This change was not lost on the CEO. "This was an inflection point for the company," says Hughes. "The better relationship allowed us to be more effective and productive." BCBS of NC's CEO saw the power of the new relationship, so when he decided to name a COO over operations and IT, Hughes was an easy choice.
Keep "cost of talent" front and center on your IT roadmap
Hughes has a rolling three year plan that addresses IT investments in a number of areas, but he is sure the keep talent at the top of the list. "As we look down the road of emerging technologies, we identify the skills that were once strategic but are now becoming commodities," he says, "And we keep an eye on which skills are becoming differentiators." Hughes' rolling three year plan identifies sourcing strategies that will keep commodity costs down and free up resources for differentiating talent.
For example, Hughes had staffed the internal help desk with people who were being paid above market, which kept him from paying for talent in other areas. "We moved to alternative sourcing and freed up dollars for data analytics people who are expensive and tough-to-find," he says.
Be keeping talent top of mind on his rolling three year plan, Hughes was able to show his CEO that he could look around the corner to see what' was coming, and execute on new technology trends quickly. "This went over well with the CEO and the board," he says. "They appreciate that I'm trying to anticipate the future and keep us proactive."
Add to your skillset or move on
Hughes is a big fan of the "college major and minor" concept. "When I started out, my major was IT, so I needed a series of minors," he says. "I took on additional roles in operations and different parts of the business that allowed me to leverage my technical aptitude and apply it in that new area." In order to make the move from CIO to COO, Hughes believes that you need to have skillsets beyond IT. "If you are in a company that is providing you with opportunities to learn new skills like Lean and Six Sigma, you are on the right path," he says. "But if your organization cannot provide you with the tools to broaden your horizons, be bold enough to find those experiences elsewhere."
About Alan Hughes and BCBS of NC
Alan Hughes has more than 25 years of senior leadership experience in information technology, including serving at some of the nation's leading companies. He holds the role of Executive Vice President and Chief Operating Officer at Blue Cross and Blue Shield of North Carolina and is responsible for leading Customer Governance Operations, Information Services, Business Transformation and Business Process Excellence. Prior to that, he served as Senior Vice President and Chief Information Officer.
Hughes has demonstrated success in linking his organizations' IT strategy to business success. He has a strong record of helping global organizations make the most of information to meet financial, competitive and regulatory needs. His accomplishments have included integration of complex systems, improvement of customer Web capabilities and reduction of operating costs without sacrificing service.
Before coming to BCBSNC, Hughes served at GE Commercial Finance as Chief Information Officer of Global Risk Management and as CIO of Distribution Finance. He was also President of Business Services and CIO for Deutsche Financial Services, which was acquired by GE Commercial Finance in 2003.
Alan has an MBA from New York University and a bachelor's degree in biological sciences from the State University of New York – Old Westbury.
Blue Cross and Blue Shield of North Carolina is a leader in delivering innovative health care products, services and information to more than 3.7 million members, including approximately 900,000 served on behalf of other Blue Plans. For 77 years, the company has served its customers by offering health insurance at a competitive price and has served the people of North Carolina through support of community organizations, programs and events that promote good health. Blue Cross and Blue Shield of North Carolina is an independent licensee of the Blue Cross and Blue Shield Association.