The Internet has been abuzz with security- and privacy-related stories in recent days, thanks to some high-profile data breaches and NSA antics. And tech pundits like me have been warning of the potential security risks associated with Google's Android OS, and other mobile platform, for years.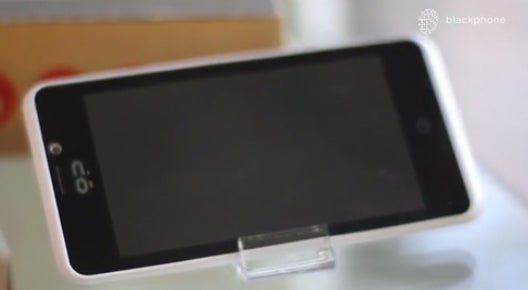 Traditionally, if your business wanted the highest level of security in a mobile device, it went with BlackBerry. Of course, BlackBerry's troubles of late have made this decision less clear cut.
Later this year, companies and organizations seeking security-focused devices may have a new Android option: Blackphone, which coincidentally – or maybe purposely – sounds an awful lot like BlackBerry.
"The number one priority in creating Blackphone is to uphold the objectives of privacy," said Phil Zimmermann, Blackphone co-founder, in a promotional video clip. "What we're trying to do is to make a smartphone whose whole purpose is to protect users' privacy."
Blackphone runs a version of Android the company calls PrivatOS that has an encrypted messaging feature, though security details on the device, such as the type of encryption, are slim. The smartphone, which is set to be officially unveiled next month in Barcelona at the Mobile World Congress event, is the product of a joint venture between Silent Circle and Geeksphone, based in Switzerland.
The Blackphone device is unlocked, works with any GSM carrier and does not have any "hooks to carriers or vendors." The handheld lets you make and receive secure phone calls; exchange secure texts; exchange and store secure files; have secure video chat; browse privately; and anonymize activity through a VPN.
The company appears to be targeting both enterprises and consumers. Blackphone's main focus is clearly security and privacy, which will surely appeal to businesses, though its compatibility with corporate systems and safeguards will be key to adoption in the enterprise. I'm not sure the average consumer cares enough about privacy, however, to buy a phone that's marketed mostly as a privacy tool.
It remains to be seen just how effective the device really is and whether or not the overall experience of PrivatOS measures up to Android-users' expectations. But Blackphone's marketing, and timely release, seem to be well designed. Now is a perfect time to capitalize on the all the privacy-related headlines, IT's growing hesitance to embrace BlackBerry and the common belief that Android is inherently insecure due to its "openness."
Learn more about Blackphone on the company's website. And read the company's related press release here.
AS
via Engadget