When it comes to mobile apps, it's an Android/iOS world. But Microsoft, the perpetual underdog, is looking more and more like a serious alternative. Here are three reasons why.
1. Growing Marketshare. Research firm Strategy Analytics, in an Oct. 31 smartphone report, claims that Android is overwhelmingly the top mobile OS platform, with a global Q3 marketshare of 81.3 percent, up from 75 percent in the same quarter last year.
Apple's iOS follows, with 13.4 percent share, down from 15.6 percent the year before. In third place is Microsoft, with a 4.1 percent marketshare in Q3, up from 2.1 percent one year earlier. "Microsoft grew its smartphone shipments by 178 percent annually in Q3 2013 and it is currently the world's fastest growing major smartphone platform," according to Strategy Analytics.
In other news, poor BlackBerry. According to the same study, its Q3 2013 market share was 2.5 percent. One year earlier, it was 7.4 percent. Ouch.
2. Cool Hardware. Microsoft needed to show momentum in hardware shipments to encourage developer interest in porting apps to Windows Phone. Microsoft's investment in Nokia seems to be paying off in this regard. The Nokia Lumia 1020, for instance, has earned rave reviews for its 41-megapixel camera. LAPTOP magazine recently gave the Windows Phone a 2013 "game changer award," partly because the phone "took some of the best pictures ever from a smartphone." Need more evidence? A professional wedding photographer recently used it to capture a wedding in Cabo, Mexico, Ubergizmo reports.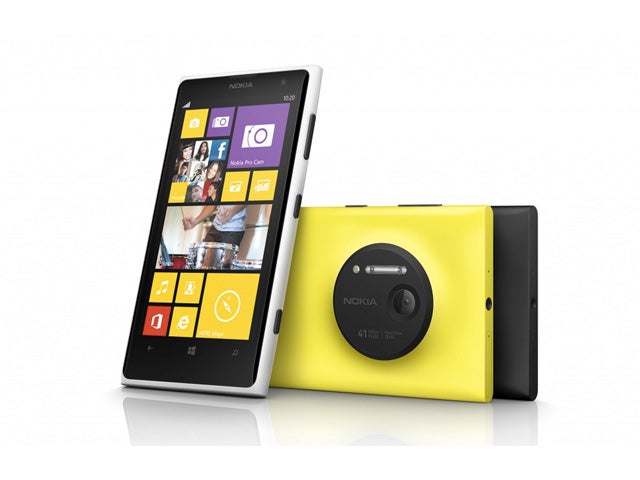 (Nokia Lumia 1020)
3. The App Situation is Improving. Spend a few minutes trawling the Windows Phone store, and it won't be long before you see a lot of apps that look like the real thing, but aren't. For example, I counted nine apps with Gmail in the name — none from Google. Likewise, there are well over a dozen Facebook-related Windows Phone apps, but none of them are published by Facebook. (One, entitled Facebook Beta, was developed by Microsoft.)
The Windows Phone app store is still missing, as of this writing, official YouTube, Google Maps, Dropbox, Yahoo Mail, Pinterest, Starbucks, Nike+ Running, and lots of other popular apps.
And yet, in the past month, some big holes have been plugged. Intuit's Mint app became available for Windows Phone on Dec. 4. Other recent, worthy additions include Twitter's Vine, Facebook's Instagram (labeled 'BETA'), and the Google-owned, crowdsourced GPS app Waze.
In 2014, we'll continue to see more quality Windows Phone apps, along with ultra-slick hardware. I wouldn't be surprised if Windows Phone climbs into the double-digit marketshare range in the not-too-distant future, especially given BlackBerry's death spiral.
So if you're weighing a new smartphone purchase, don't count Windows Phone out of the game. Microsoft may be the underdog in the smartphone world — but it's still Microsoft. The company has the dollars and the drive to make up for lost time.