(UPDATE: See updated information below, in bold.)
If you're a LinkedIn user you'll probably enjoy Pulse. Even if you're not, you'll appreciate the free news reader for iOS and Android.
LinkedIn acquired Pulse last spring. On Wednesday, the social network made Pulse its official news aggregator, both on the LinkedIn site and in the mobile apps. (Say bye to LinkedInToday, LinkedIn's previous news service for members.)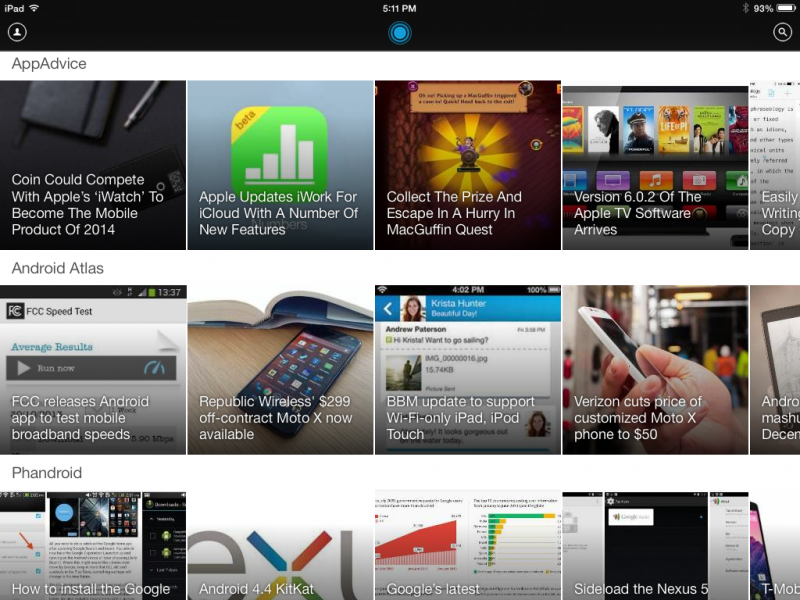 The Pulse interface is streamlined, and you can now log in using your LinkedIn ID. When you link your LinkedIn account, Pulse shows you articles from channels you follow on the site as well as those shared by your LinkedIn contacts. By signing in with your LinkedIn account, you can also share and comment on articles, which then go out to your followers.
Is Pulse a revolutionary new way to experience news content aggregation? Not really, especially when compared to the likes of Flipboard. But Pulse does a nice job of merging your LinkedIn contacts and context with the business-related news you want to follow, something other apps don't do. The Pulse apps feature slick design and are easy to browse. Sharing content is simple. There are plenty of channels to choose from.
I'd like to see a little more cross-device synchronicity, though. For example, the content channels I read in LinkedIn Pulse on my iPad mini don't sync with my iPhone 5s. But the iPad mini channels show up as selected channels in the LinkedIn Pulse app on my Android smartphone. Also, the save story feature could be improved. When I saved stories on my iPad mini, I assumed I'd be able to see them in LinkedIn Pulse on my other devices. No such luck. However, the saved stories showed up in my LInkedIn.com news feed — not exactly what I had in mind.
(UPDATES: During my initial tests, I shut down and refreshed Pulse on my iPhone 5s several times in hopes of seeing the channels I'd subscribed to using the app on my iPad mini and Android smartphone, but to no avail. On Friday, Nov. 15, I shut down and restarted the app on my iPhone 5s again, and this time, all my Pulse channels showed up. A LinkedIn spokesperson said the company had not received reports of similar syncing problems from other users. As for the save story feature, the PR spokesperson helped me realize I had inadvertently tapped the 'Like' button on those stories, which is why they showed up in my LinkedIn.com news feed. As for the app not syncing saved stories between my various devices, this problem was corrected by a recent update.)
Though I hadn't used Pulse before its most recent release, the new versions have apparently raised some ire. As of this writing, the top three reviews for LinkedIn Pulse for iOS were all one star. "Way to ruin a perfect app," one reviewer balked. On the Google Play store, I spotted a few one- and two-star reviews as well.
LinkedIn Pulse is a pleasurable news reader app, with a few drawbacks. It offers a convenient way to explore and share new content with your LinkedIn connections. And it's free.