The price of stamps is on the rise, and Saturday mail delivery may soon be a thing of the past. But if you order something from Amazon Prime you'll soon be able to get it on Sunday, courtesy of your local U.S. Postal Service letter carrier.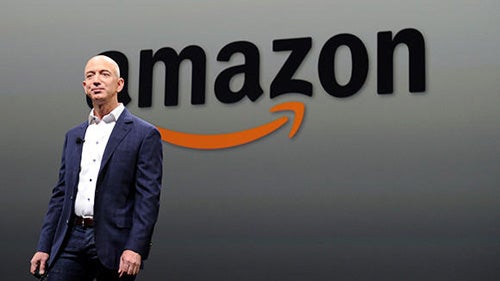 Amazon CEO Jeff Bezos
Sunday deliveries will start immediately in New York and Los Angeles, and the service will expand next year to more of the U.S. including Dallas, Houston, New Orleans and Phoenix. "If you're an Amazon Prime member, you can order a backpack for your child on Friday and be packing it for them Sunday night," Amazon VP Dave Clark said in a press release.
The Sunday service won't cost extra, and the Postal Service won't charge Amazon a premium for delivering those packages. The extra delivery day is a blessing for the hard-pressed Postal Service, which is looking everywhere for revenue to replace what it lost to email and other digital services. A statement from the Postal Service suggests it is also open to deals with other major retailers.
"As online shopping continues to increase, the Postal Service is very happy to offer shippers like Amazon the option of having packages delivered on Sunday," said Postmaster General Patrick R. Donahoe. "With this new service, the Postal Service is now delivering packages seven days a week in select cities. Customers can expect the same reliable and valued service that the Postal Service currently provides."
Half as much first-class is sent today than just a few years ago, but the widespread popularity of online shopping created a flood of packages to deliver. In 2012, the number of packages the USPS delivered increased to 3.5 billion, from 3.3 billion in 2011 and 3.1 billion in 2010.
The Postal Service lost $15.9 billion in its last fiscal year and expects a loss of $6 billion this year. In September, it said it would ask Congress for permission to raise the price of a First-Class stamp from 46 cents to 49 cents. That price hike would kick in Jan. 26. And increases related to postcards and international mail would generate $2 billion in revenue, the agency said.
If there was ever any doubt about Amazon's clout, convincing the Postal Service to work seven days a week should put it to rest.