I'm in San Jose this week covering CTIA's MobileCon 2013 event, and I just got a message from the organizers informing me that the show's day one keynote address will be available for live video streaming.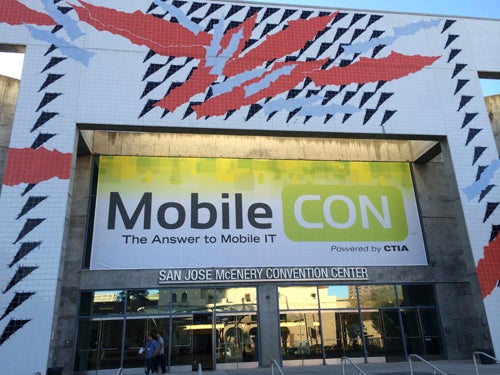 The CTIA MobileCon 2013 keynotes should be available at this link, starting at 2PM Pacific time today. I say should because the MobileCon official mobile app should also be available right now, seeing as how the show starts in just a couple of hours. But it's not.
Anyway, here's today's keynote lineup:
Steve Largent, President & CEO, CTIA – The Wireless Association
Alan Dabbiere, Chairman, AirWatch
CTIA Chairman and Verizon Wireless President and CEO Dan Mead will lead a Mobile Commerce panel with:
Dan Schulman, Group President of Enterprise Growth, American Express
Michael Abbot, CEO, Isis
James White, Chairman, President & CEO, Jamba Juice
I'll embed the video feed in this post if CTIA lets me. If not, hit the link at 2PM Pacific, and enjoy. I'll also be providing sarcastic and sometimes insightful (hopefully) commentary on the keynotes on Twitter, so follow me at @ASacco if that's your kind of thing.
Oh, and if you're a furloughed government employee in the Silicon Valley area, you can attend the show for free; just bring along a government ID.
AS