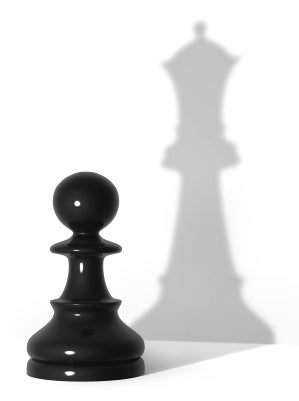 When a CIO tells me that she is going to need to hire an enterprise architecture leader, I have mixed feelings. On one hand, I know that she'll need to work with a specialized IT executive recruiter; this means a new engagement for my firm, so I am happy. But when I think about the path ahead and the process of getting on the same page with the CIO about what she wants in an enterprise architect, I am a little nervous. My team and I are excited for the challenge, and we know that— come hell or high water— we will be successful, but we also know the search will be tough.
Why? What is the problem with finding great enterprise architecture talent? Well, let's think about it. The winning candidate needs to have some sort of expertise in every layer of the technology stack: the ability to manage a matrixed pack of often entrenched and siloed technologists, a deep understanding of the business, and the interpersonal skills to sell concepts like service-oriented architecture to frustrated business executives who would like very much not to hear about IT.
I call this the Enterprise Architecture Paradox: Technology genius meets business strategist meets accomplished manager meets expert communicator is a tall order, yet you need one in your organization.
In many ways, the enterprise architecture position embodies much of the paradox that faces the CIO position: be technical and strategic, but also practical and innovative; be incredibly smart but have no ego. And with all that going for you, you still have to want the job.
The Enterprise Architecture Paradox is a tough one, never more so than today when cloud and data and services and mobility are really shaking up the stack. Still, there are steps you can take, as CIO, to mitigate the challenge and build a successful EA function:
• Grow your own. Keep an eagle-eye on your IT ranks and always be on the lookout for those beautifully blended technology executives. When you find one, develop her, but don't mistake technical talent for EA talent.
• Make them as senior as you can. When EA leadership roles report to the CIO, the search is more successful and the talent is better. EA leaders are wary of reporting too low in the organization where they will not have the vantage point or visibility to do their work. If you push EA leadership down too many rungs, you will wind up with solution architects, not strategists or visionaries.
• Balance their work. Focus your enterprise architecture too far into the future, and they will wind up lost in academics and theories. Bury their heads in projects, and you'll never have a roadmap. Like so much of the CIO's role, managing the EA function is a balancing act.
My team and I have interviewed hundreds of enterprise architecture leaders, and we see a disturbing pattern. These executives were brought in to build an enterprise architecture function, but the company never really sees the business value of enterprise architecture and pulls the plug on the architecture function. The executive committee is left with a sour taste in its mouth, and enterprise architecture gets a bad name. When a new CIO decides to hire an enterprise architect, the vicious cycle begins again.
But despite all of this, many companies do build highly successful enterprise architecture organizations that provide clear business value. The trick is in how you develop, position, and manage that rare bird: the enterprise architect.
Until next time,
Martha