Unlike the vast majority of iOS and Android apps, the popular Vine video-sharing service spawned its own micro culture. Using the apps, "Viners" record six-second videos that are often creative, sublime, ridiculous, brilliant, pointless, hilarious, juvenile, sophisticated or, sometimes, all of the above. The videos are shared in the "Vinersphere," as well as on Twitter and Facebook.
It's not just consumers using Vine; corporate brands are getting into Vine too. Here are five of my favorite corporate Vines.
Lowe's
Lowe's "Fix in Six" (#lowesfixinsix) do-it-yourself (DIY) series is a terrific complement to the national home-improvement retailer's brand. Mostly using stop-motion, which has become synonymous with Vine, the videos show you cool little tricks, including how remove your kid's crayon markings from a wall using WD-40. One of my favorite Lowe's Vines is an animated clip in which cayenne pepper is used to keep squirrels from eating plants. You can see more of Lowe's Vine videos on Pinterest as well as its Fix in Six Tumblr blog.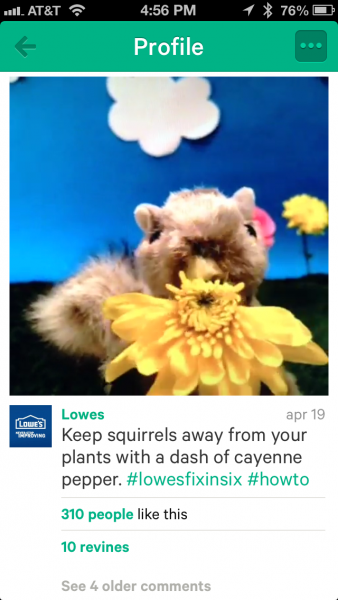 General Electric
GE brings good things to Vine with its #6secondscience series. I particularly like the Vine video that asks the eternal question, "Liquid, solid, or both?," in which corn starch and water are mixed to cool effect. GE's Vine videos are posted en masse on Seenive, a website that showcases Vine videos but isn't affiliated with the service.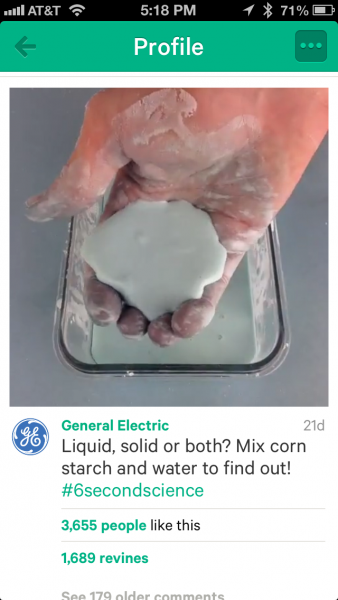 Burberry
The venerable British fashion house has been earning serious social cred lately. One Vine showcases Burberry's entire menswear line in six seconds. I also love the video that zips through patterns in Burberry's menswear line. Seenive amassed Burberry's Vine videos for browser viewing.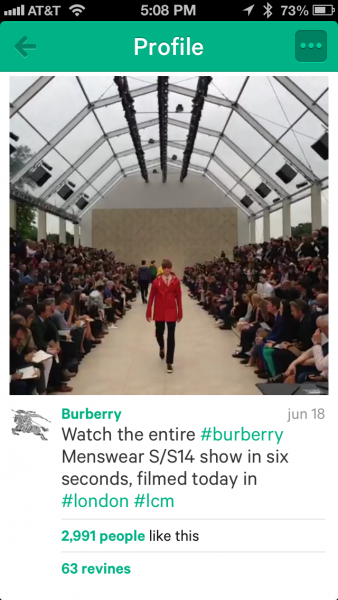 Microsoft (Internet Explorer 10)
Microsoft's browser isn't exactly "cool." But the often funny "Not Your Father's Browser" series could help change that. I particularly like "episode 3," in which the older "father" browser discovers HTML 5 in his "son's" sock drawer.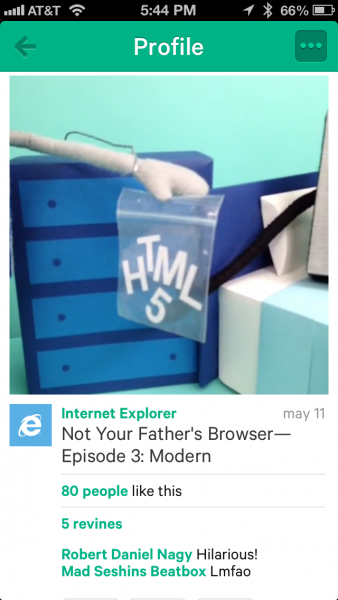 Nabisco
Nabisco cooked up some Vines that make me really want to eat Oreo cookies. (Okay, that's not a difficult task.) My favorite in the #OreoSnackHacks Vine series is the Oreo "kebab," in which the viewer learns how to dunk three Oreo cookies into milk all at once. That's what I call useful information.
If you're interested in more amusing, helpful or otherwise noteworthy Vine's, the VineCompilations YouTube channel lets you watch "best of Vine" mixes from people (as opposed to brands). It's a great introduction to this crazy Vine thing, which seems to be (excuse the pun) growing.