As part of a case study I published earlier today, I spoke with SAP Americas CIO, Michael Golz. Most of what we discussed was related to SAP's mobile platform, its eFactory Mobility offering and the associated SAP Work Manager mobile application. (Read, "Why ATS Chose SAP to Make Customer Factories 'Run Better'" for more details.)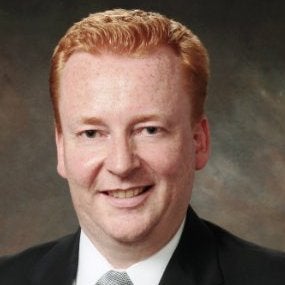 As expected, Golz did a lot pontificating about how his company's mobile platform is the best around. But it wasn't what he said about SAP's products that really caught my ear. It was the fact that he still uses a BlackBerry as his smartphone of choice, even though he has access to all of the latest and greatest devices.
Whenever I interview executives or other notable tech personalities, I ask about the gadgets they use and whether they think of themselves as "gadget geeks" or true tech lovers.
Here's what Golz had to say:
"I love to work with the latest and greatest. I am in the fortunate position that we get to try out the latest devices, sometimes before they even are available in the marketplace. Personally, I'm using a combination of the BlackBerry Q10 and the latest iPad. That's my work combination. I must say that I still like the physical keyboard; I'm one of the old fashioned guys. But my iPad is really my primary work device, when I'm doing something that goes beyond email and calendar."
I then informed Golz that I was using a BlackBerry Q10 for our phone interview, to which he replied: "It's a great device."
I hear this a lot from high-level tech executive and IT reps. But I don't really hear it from their users, and there are many more users than IT managers and CIOs. I also find it amusing that Golz thinks he's "old fashioned" because he prefers a "physical" QWERTY keyboard.
I too use a BlackBerry Q10, but I also use an Android device. If I have to or want to carry just one device, I pick the Android.
Later in our conversation, Golz detailed SAP's platform-agnostic strategy.
At SAP, "we don't focus on just one device or platform. We do it across multiple [platforms]," Golz said.
It's not surprising that SAP continues to support BlackBerry. In fact, SAP is a BlackBerry Partner, and it's currently sponsoring a development initiative called the BlackBerry and SAP Mobile Apps Challenge, which is designed to encourage app makers to build BlackBerry 10 apps for the SAP mobile platform.
I can't help but wonder, though, how much longer companies like SAP, who have worked hand and hand with BlackBerry for years, can continue to show their support, when all of the signs seem to suggest BlackBerry is on the downslope of its final hurrah.
AS