There are at least 840,894 Android apps available today, according to AppBrain. I suspect a few of those have slipped past you. Until recently, I hadn't heard of the apps I'm about to recommend. But all of them are worth a prompt download. (You may also want to check out my last post, "3 Must-Have iOS Apps You've Never Heard Of.")
Postagram Postcards (Free)
I don't send traditional postcards to friends and family when I travel. I send Postagrams.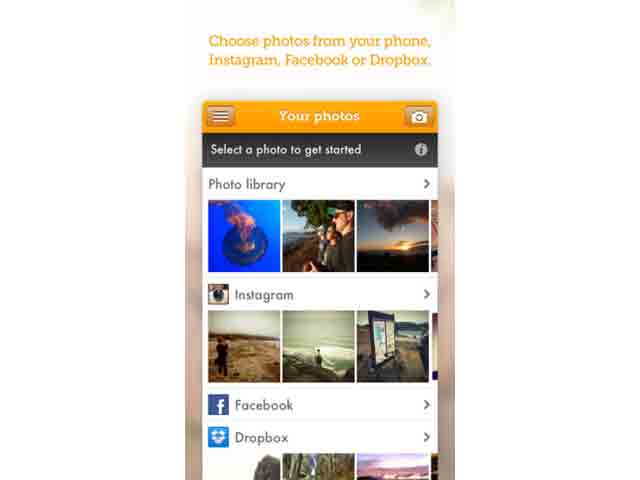 (Screen shot: Sincerely Inc.)
Postgram is an iOS and Android app that lets you turn smartphone pictures into snail-mailed postcards. You can also add brief messages to your images. Though the app is free, you pay a fee for Postagram delivery, which includes postage: $1 per card in the United States and $2 for international addresses. Photos can be popped out of the postcards, too, to make 3 x 3 prints.
Using Postagram is fun and easy. You just select a pic from your phone's photo library, Instagram, Facebook, or Dropbox; add the appropriate mailing addresses—you can send the same card to multiple people; and you're done.
Personalized postcards can mean more to recipients than generic cards. Another potential use: The next time you're invited to a party, take some fun pics of the hosts with your iPhone. When you get home, turn the best pic into a Postagram and send that instead of a traditional thank you card.
Key Rings Reward Cards (Free)
You know those loyalty cards dangling from your keychain or stuffed into your wallet? Ditch them right now, and download Key Rings Reward Cards for Android and iOS. The app scans each loyalty card's barcode. And you can also take photos of cards' front and back sides, which is a good backup idea in case a retailer's scanner can't read the loyalty-card barcodes on your smartphone screen.
In addition to freeing up your keychain or wallet, the app lets you enroll in new loyalty programs; search for offers based on location and retailer; review weekly sales circulars; and create shared shopping lists. Key Rings brings you one step closer to transforming your smartphone into a digital wallet. One caveat: You can't add a lock code for extra protection, as you can with some similar apps, including Mint.
Slydial (Free)
We've all been there. You want to leave a voicemail, but you don't want to actually talk to the recipient. It's probably nothing personal; you just don't have time for a conversation. Or it may be too early/late for the person you're calling.
That's where Slydial comes in. The app is free (available for iPhone, BlackBerry and Windows Phone), and it directly dials into a mobile phone's voicemail, so you can simply leave a message.
In my tests, it worked well most of the time, but on occasion, the recipient's phone rang once briefly before Slydial sent my call to voicemail.
Slydial offers a Premium version, which lets you bypass the ads that sometimes play when you connect to voicemail. But in my tests, I never heard an advertisement.