I find cool new mobile apps almost every day. But full blog-post reviews don't always seem appropriate. Sometimes I rush to cover the latest and greatest downloads, so lesser-known apps don't make the cut.
Today, I'm trying to make up for some of the apps I may have skipped. Here are three must-have iOS apps you've probably never heard of. (In my next post I'm showcasing some lesser-known apps that are available for both iOS and Android, so stay tuned.)
Timehop (Free)
Nostalgia, as they say, isn't what it used to be. But Timehop can help. This free iOS app does one thing: It acts as a time machine for your recent social-media past.
Once linked to your Facebook, Twitter, Instagram, Foursquare, Dropbox and Flickr accounts, as well as the photo library on your computer (if you choose), Timehop serves up social-media updates from exactly one, two, three and four years ago.
It's a hoot to see what I was tweeting about a year ago, and how four years ago, I was trekking through the English countryside, posting pictures to Facebook along the way. Timehop is sure to make you feel emotional, which is more than I can say about the majority of mobile apps I review.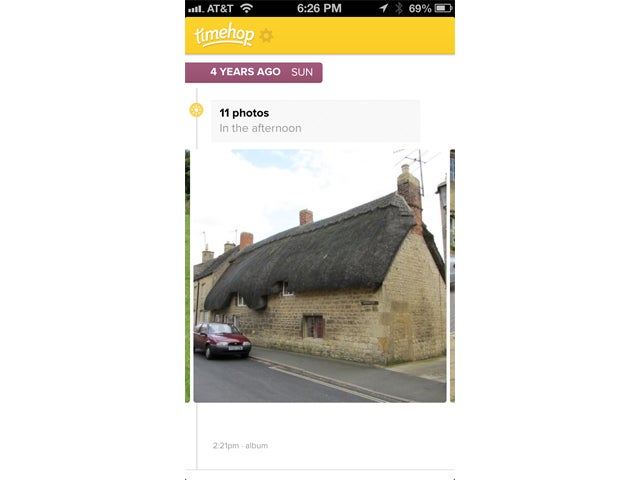 Find. Eat. Drink. (Free)
You're probably familiar with Yelp, Urbanspoon, OpenTable and the other popular restaurant apps. Find. Eat. Drink. is a nice complement to the usual suspects, and it provides recommendations and reviews from chefs, sommeliers, bakers and other professionals.
You can browse for restaurants, bars, coffee/tea shops, food stores and markets, and beer/wine/spirit makers by location (including international destinations). Along with professional recommendations, which are sometimes a bit too brief, the app provides helpful details about restaurants; shows user ratings; displays locations on a map; and more. It's a nicely designed, iOS-only app that's worth a look before planning a night out.
Burst Mode ($2)
You can shoot in burst mode using a variety of iOS apps, including Camera+ ($2). I prefer Burst Mode because it lets you focus just on capturing tons of shots—which is great for taking pics of your kid's soccer game, for example. With dozens of shots to choose from, you're likely to find at least a few you like. Burst Mode lets you put all your shots into one multi-image photo and stack them into a single collage-like image. The app's Settings give you plenty of control over image-file size; how many pictures can be captured in one shoot; delay time between pictures; and more. If you're looking for a very simple way to capture tons of pictures within a few seconds, Burst Mode is your app. It's also optimized for iPad.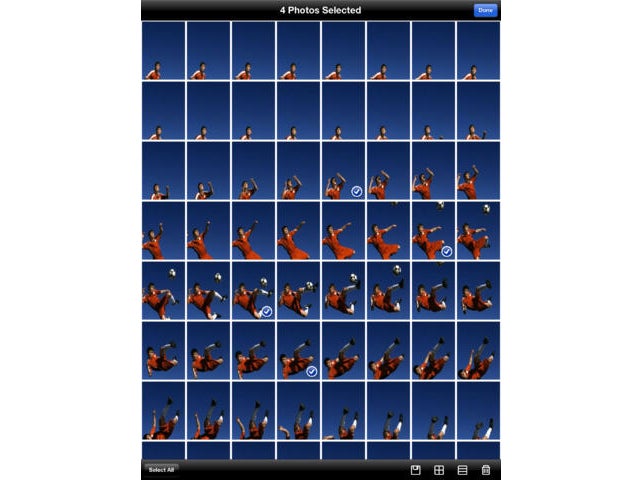 (Screen shot: Cogitap Software)