Yesterday Google made a number of noteworthy announcements, the most interesting of which is probably the brand new, $35 Chromecast media-streaming dongle. (Read more about Chromecast.)
Google also announced an update to its popular Nexus 7 tablet, which will be available in the United States on July 30.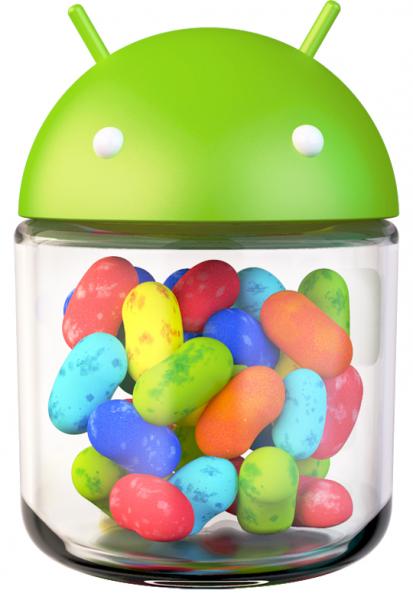 The Nexus 7 will be the first device to ship with the latest version of Android, v4.3. And the new software will roll out shortly for Google's additional Nexus devices. Android users with select, non-Nexus devices can expect to see v4.3 in the coming months, though when exactly the software will arrive depends largely on wireless carriers.
Here's a quick breakdown, from Google, of six noteworthy features in Android Jelly Bean 4.3, along with my translations:
"OpenGL ES 3.0 — Game developers can now take advantage of OpenGL ES 3.0 and EGL extensions as standard features of Android, with access from either framework or native APIs."
Translation: Better graphics for Android games.
"Bluetooth Smart — Now…apps can communicate with the many types of low-power Bluetooth Smart devices and sensors available today, to provide new features for fitness, medical, location, proximity, and more."
Translation: New Bluetooth features and functionality can be built into apps.
"Restricted profiles — Tablet owners can create restricted profiles to limit access to apps, for family, friends, kiosks, and more. Your app can offer various types of restrictions to let tablet owners control its capabilities in each profile."
Translation: Android 4.3 lets you create profiles for specific users, and the owners of 4.3 device can customize the profiles to allow of block access to apps and services."
"New media capabilities — A modular DRM framework enables media application developers to more easily integrate DRM into their own streaming protocols such as MPEG DASH. Apps can also access a built-in VP8 encoder from framework or native APIs for high-quality video capture."
Translation: Digital Rights Management (DRM) technology lets content owners protect their digital assets, and Android 4.3 has a set of new DRM-friendly tools that let media-app developers more easily incorporate DRM to provide access to more media content without putting that content at risk of theft of piracy. This should result in richer media apps.
"Notification access — Your apps can now access and interact with the stream of status bar notifications as they are posted. You can display them in any way you want, including routing them to nearby Bluetooth devices, and you can update and dismiss notifications as needed."
Translation: Android apps can now incorporate and interact with notification from other apps to help them automatically deliver related and relevant information to users. The new features add a layer of depth to apps by letting them access other notifications.
"Improved profiling tools — New tags in the Systrace tool and on-screen GPU profiling give you new ways to build great performance into your app."
Translation: Umm…this one means, ah….better app performance for Android users. Yeah.
AS