On Wednesday, Apple's App Store will be five years old. To celebrate, 10 apps that normally cost dinero to download are free for the time being (though exactly how long hasn't been made clear).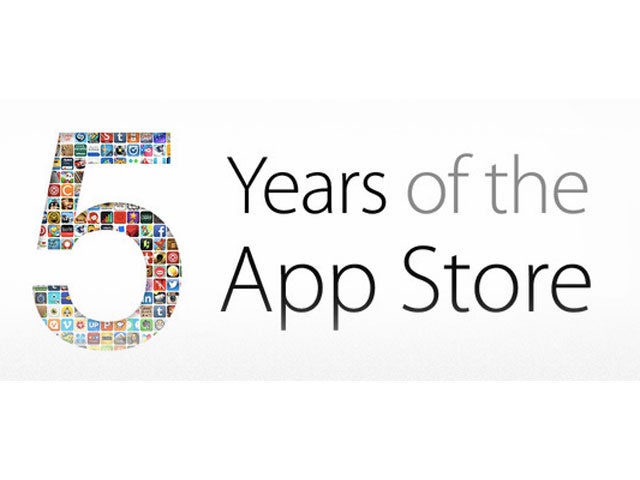 Among the current freebies: How to Cook Everything (normally $10), Traktor DJ ($20), and Infinity Blade II ($7). Apple has provided a full list of the 10 free iOS apps and games as well as a timeline of the App Store's major milestones since its July 10, 2008 debut.
[ 16 Great iPhone App Battles ]
[ 15 iPhone Apps That Changed Our World ]
To be honest, I find the free offerings uninspiring. The App Store has been a true game changer, so why not go a bit radical with the free apps (and in-app purchases) offered to celebrate? Such as:
* Apple's own Pages, Keynote, and Numbers productivity apps, each of which costs $10. Apple could show skin in the game by making these useful apps free, if only for two days. The company might even spur more interest in the desktop versions of these apps, too.
* Garmin StreetPilot USA, a GPS navigation app that currently goes for $50—a fortune by app standards. Offering a $50 app for free would certainly get my interest. And it could stimulate interest in Garmin's upcoming HUD, a recently announced $130 device that will project driving directions onto your car windshield from the Garmin app on your iOS device. HUD will be available later this summer and will pair with compatible Garmin apps on Android and Windows Phone 8, too.
* RunKeeper is a free iOS (and Android) app for tracking your workout stats, and it's currently my favorite among its many competitors. But to really get the most from the app and all its stats (such as heart-rate tracking), you need RunKeeper Elite—which costs $20 a year or $5 a month. Making the Elite service a free in-app purchase for a few days would be awesome. And it might spark more interest in the Pebble smart watch ($150), which recently went on sale at Best Buy stores and works with RunKeeper and other third-party apps. Come to think of it, Apple probably wouldn't want to give the Pebble watch a boost, given that the folks in Cupertino are reportedly developing their own smart watch.
Which paid iOS apps do you think should be offered for free to celebrate the App Store's fifth birthday? Let me know in the comments below.