This morning, during its fiscal first-quarter 2014 earnings call, BlackBerry made official the news that many BlackBerry-watchers have suspected for weeks: The BlackBerry PlayBook tablet will not get an update to the new BlackBerry 10 OS, despite some hints from BlackBerry at the company's BlackBerry 10 launch in January.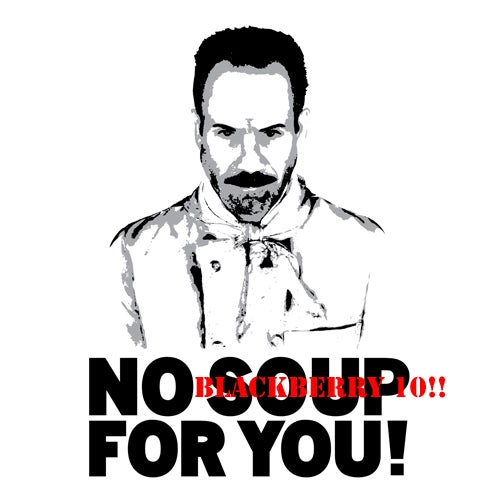 A few weeks ago, I wrote a story examining BlackBerry's current tablet strategy, and I suggested that the PlayBook would not get BlackBerry 10 for some fairly obvious reasons. (Read more details on BlackBerry's troublesome tablet strategy here.) So it really shouldn't come as a surprise that the PlayBook isn't getting the BlackBerry 10 OS. BlackBerry CEO Thorsten Heins not so subtely suggested that his company is not focusing on tablets today, at least in their current form.
Some more dismal news, at least if you're a BlackBerry fan (or employee or stock holder or patriotic Canuck): The company shipped just 2.7M BlackBerry 10 devices in its fiscal first quarter in 2014. That number includes sales of both the Z10 and Q10 devices. And that's short of many expectations. In comparison, Samsung reportedly sold more than 6 million Galaxy S4 handsets in the two weeks following its global launch. (BlackBerry devices are not available in the all of the same markets as the GS4, and shipping numbers aren't the same as sales, but the Samsung number is still noteworthy.)
The most positive note from the earnings calls appears to be the fact that the company is still on track to release its popular BBM messaging app for iOS and Android "before the end of the summer."
"There's lots of work to do," Heins said during the earning's call. "It's going to be an ongoing effort. This is a marathon. With the financials under our belt, we're ready to run that marathon."
I hope that belt is a fully-loaded FuelBelt and that Heins and Co. are also toting a few dozen bags of those funky Jelly Belly Sport Beans jelly beans—with caffeine.
Check out BlackBerry's full fiscal Q1 2014 financials on its website.
AS
(Unedited) image via DorkyDeb.com