Appearance isn't everything. But it's also incredibly important to the average consumer; a great looking smartphone will often draw more attention than a clunky or awkward device with better specs and a more reasonable price tag.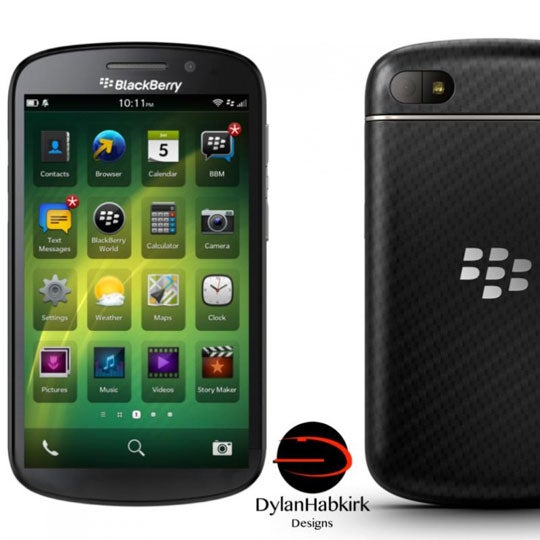 The most popular modern, high-end smartphones are thinner and more sleek than ever before. The iPhone 5, the new HTC One and Samsung's Galaxy S4, just to name a few, are all just as good looking as they are functional.
You can't really say the same about the BlackBerry Z10, the current all-touch BlackBerry that's positioned to compete with flagship devices from Apple, HTC and Samsung. The Z10 isn't ugly by any means, but it's still boxy and kind of plain, at least in my opinion.
This week, CNET reported that BlackBerry will release a new all-touch device by the end of the year that will take the Z10's place as the company's touch flagship phone. That device is supposedly being referred to as the A10, and it's expected to not only pack some cutting-edge tech specs, but it will also be sleeker. The A10 will look somewhat like a Samsung Galaxy S4 with the rear side of BlackBerry's Q10, according to CrackBerry.com forum member craiggger, who claims to have seen the device.
Based on this information, CrackBerry user DYLANHABKIRK threw together the BlackBerry A10 render images you see in this post, which, I must admit, make me want an A10 right now—at least if the renders prove to be an accurate representation of the device.
AS
via CrackBerry.com