The year 2013 is turning out to be a good one for mobile email apps. Boxer for iOS, one of the latest such apps, continues the trend with some useful and cool features for on-the-go email management—though it is lacking in some regards.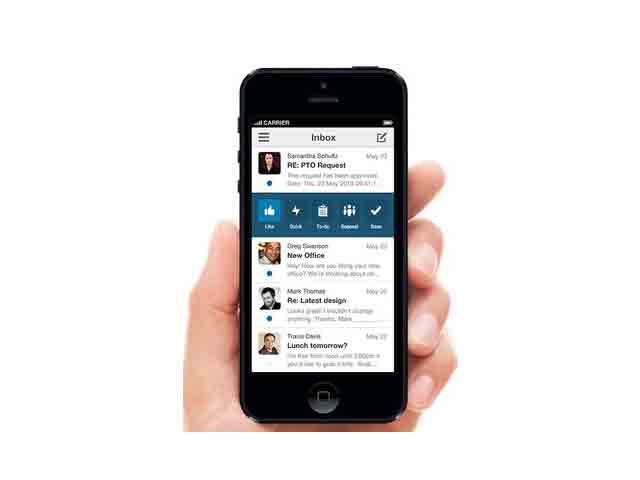 Here's a quick look at some other new-ish mobile email apps:
Birdseye Mail is supposedly the first email app built for tablets—specifically, iPads. It's a well-designed, free app that allows you to scroll through messages Flipboard style;
Yahoo recently upgraded its free Mail app, with optimizations for both iOS and Android tablets;
Mailbox, released earlier this year, offers some unique features, including the ability to "snooze" email so messages pop back up later when you have time to read them. The app is free, and it's optimized for small and large iOS screens.
Now comes Boxer, which is currently free but will cost $5 after its first 100,000 downloads. (As of Wednesday at 12 noon PT, 89,000 freebies were still available.) One of Boxer's best features is its extensive support for popular email clients including Microsoft Exchange (ActiveSync), Gmail, Yahoo, iCloud, AOL and Outlook.com/Hotmail.
Boxer is also swipe-friendly; swiping to the right on a message reveals a menu of five items. Among the choices is "Quick," which offers a list of prepared replies, including "I'm on it and I'll follow up shortly." You can also add your own canned responses and easily add them to messages. I don't see myself using this feature too often, but I'm glad it's available. One downside: The app adds a "Sent-from-Boxer" signature to canned replies, and I don't see an option to disable it.
Boxer lets you turn email messages into "to-do" items. I wish Boxer to-do items could be easily transferred to my Gmail Tasks, but that's not the case.
Swiping to the left on a message reveals a different set of options, including "Delete" and "Spam" buttons.
I'd really appreciate the ability to delete multiple messages at once. And the Boxer interface takes some getting used to. When you swipe to the left to delete a message, the menu doesn't disappear. Often, the message you delete doesn't either. I frequently had to open messages and tap the trashcan icon to delete them.
With time and further refinement, along with an Android version, Boxer could be a strong contender in the mobile-email-app race. Right now, it's worth a try—as long as you can still get it for free.
(Screen shot by Taskbox)