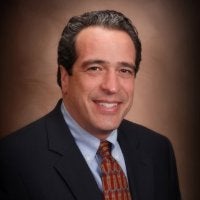 Most CIOs have gotten wise to the fact that they cannot own all of the relationships with their business partners. Rather, they must delegate those relationships to key members of their own IT leadership team. "Business Relationship Executives," as these gorgeously blended leaders are often called, have one foot in IT and the other in the door of the business area they support.
I have spoken to a number of CIOs recently about how they structure this key role, and I am hearing a great deal of variety in their responses. How much accountability for delivery should the BRE have? Should they have direct authority over a fully-loaded team or act more as an account rep handing orders to centralized team of delivery resources? These are critical considerations in that the success or failure of a CIO's credibility often rests on his organizational structure.
Bob King, CIO of Cessna Aircraft Company, has his own take on the BRE model:
"Our structure has our senior leaders in IT responsible for one or more functional area, like manufacturing or finance," King says. "They need to know all of the technologies, processes, strategies, and goals for that business area over the next two years. I encourage them to get out and observe their business colleagues, to walk the floor and watch them at work. That's true even of the back office functions, like finance. If you sit through a month-end close and see a lot of spreadsheets, yet you know that we have that data in our systems, you can help automate those processes. "
While some CIOs define their business relationship executives act as "account reps," that is, individual contributors with the daily challenge of matrixed leadership, King has structured the role differently. "My IT leader over manufacturing, for example, has a delivery team of his own that can complete most projects in that space. You couple that with the analysts who are challenged to understand supply chain business processes as well as, or (ideally) even better than, the people in that function and you have a powerful team to help the business achieve their goals Which is the end-game after all."
Business relationship managers, who rely on a centralized group of application developers, sometimes find themselves in toothless roles where they cannot deliver on the promises they have made to their business partners. King has organized to mitigate that unhappy situation.
"We used to have a shared services model for project delivery, but we disbanded it," says King. "Now, we have no purely centralized, non-dedicated application development or delivery resources. Our business relationship executives own 90 percent of the resources that deliver to their business area. When you rely on a shared service for project delivery, you wind up with too many gaps in accountability. Shared services resources have no real incentives to learn the business. You end up with a lot of delivery resources who are working in a vacuum."
This model sounds delightful in theory, but how do you identify the right people for the BRE role? "It isn't easy," says King. "The IT leaders you dedicate to business functions have to have a passion for learning and a strong affinity for the business area they support. So, they cannot be pure technologists, but they do need some serious technical chops, because they will be running an applications suite and a delivery team. They need to be strong leaders and good communicators who can talk to their business peers in their own language and on their own turf."
About Bob King and Cessna
Bob King has been CIO for Cessna Aircraft since January 2011. Prior to that Bob has held several senior leadership positions within Textron including CTO for Textron Information Services and VP/CIO for the E-Z-GO division. Before coming to Textron, Bob worked extensively in the logistics industry in various IT leadership roles.
Cessna is the world's leading general aviation company. Since its inception in 1927, Cessna has designed, produced and delivered nearly 200,000 airplanes around the globe. This includes 6,500 Citation business jets, making it the largest fleet of business jets in the world. Today, Cessna has two principal lines of business: aircraft sales and aftermarket services. Aircraft sales include Citation business jets, Caravan single-engine utility turboprops, single-engine piston aircraft and lift solutions by CitationAir. Aftermarket services include parts, maintenance, inspection and repair services. In 2012, Cessna delivered 571 aircraft, including 181 Citation business jets, and reported revenues of $3.111 billion.