More than 100,000 people petitioned the White House to knock down a bureaucratic ruling that made it illegal to unlock cell phones. The President listened and a bill to end the idiocy was introduced in the Senate this week. And despite the bitter partisanship in Congress, the proposed law was introduced with support from both parties.
The bill, sponsored by Senators Amy Klobuchar (D-Minn.), Mike Lee (R-Utah) and Richard Blumenthal (D-Conn.), would instruct the Federal Communications Commission to order carriers to allow their customers to unlock their phones and switch providers after they have completed their contracts. A similar bill will be introduced in the House of Representatives by Rep. Anna Eshoo, a Democrat who represents much of Silicon Valley.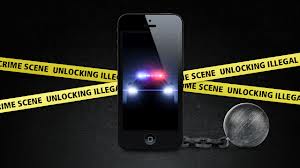 What the bill seeks to accomplish seems so full of common sense that it's hard to believe it would take a literal act of Congress to bring it about. But in January, the Library of Congress, which interprets copyrights, decided that unlocking violates the copyrights held by the carriers under the Digital Millenium Copyright Act, or DMCA. Unlocking your own iPhone or Android is now illegal and can net you a fine of $2,500. Any person or company paid to unlock a smartphone is liable for a fine of up to $500,000 and actual time in prison.
I haven'tt heard that anyone has been charged with that violation. But the threat of a fine or even jail is enough to make many people afraid to unlock their phones. And that, of course, is exactly what the carriers want. Unlocking allows you to use a phone purchased from one carrier on the network of another carrier as long as the technology is compatible.
Sina Khanifar, the San Francisco-based entrepreneur who started the petition campaign, said in an email to reporters that he thinks the Senate bill is toothless. Real reform, he said, means a major change to the DMCA, a change the White House is open to considering.
He may be right, but I think it's very good news that someone in Washington is finally thinking of ways to reduce the monopolistic power of the major wireless carriers.
Amazingly enough, there's another bit of consumer-friendly news coming out of the Capitol this week. Senator Claire McCaskill, (D-MO) says she is working on a bill that allows airline passengers to use their electronic devices at anytime during their flights, instead of being forced to turn them off below 10,000 feet. In a public letter to the head of the Federal Aviation Administration, McCaskill said, "it is preposterous to think that an e-reader in a passenger's hands duing takeoff is anymore a threat to other passengers or crew members than a hardback book."
A larger issue for airline passengers and technology consumers is not on McCaskill's agenda. She told the FAA that she is not, at least for now, asking it to end the ban on in-flight use of cellular phones to make voice calls.
Main image courtesy of Lifehacker.com; teaser image from cr4.globalspec.com.